Main content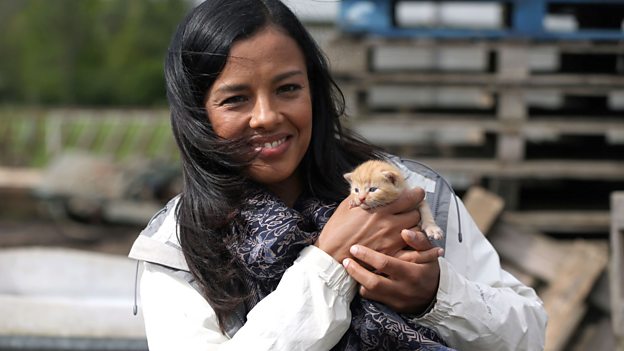 Cat Watch 2014: The New Horizon Experiment
Liz Bonnin joins forces with some of the world's top cat experts to conduct a groundbreaking scientific study. With GPS trackers and cat cameras, they follow 100 cats in three different environments.
Supporting Content
Meet our experts

Find out more about Liz Bonnin and the rest of the team behind Cat Watch 2014.



Cat Watch 2014 gets hi-tech

Cats are notoriously secretive animals and to discover what they get up to when they're out and about we had to employ the very latest technology.



What's it like being a cat?

Cats' highly-developed senses, honed through millions of years of evolution, make them highly efficient predators. Find out how our cats interact with the world in a very different way to us.



Urban cats with bags of personality

Researcher Sophie Maden writes for the BBC TV Blog about how she found out that no two Cat Watch moggies were the same.



Follow us on Twitter

For even more feline facts and catty snaps come and join the #CatWatch2014 conversation.



BBC Horizon and more science

Cutting-edge science that tells amazing stories, unravels mysteries and reveals worlds you've never seen before.