Main content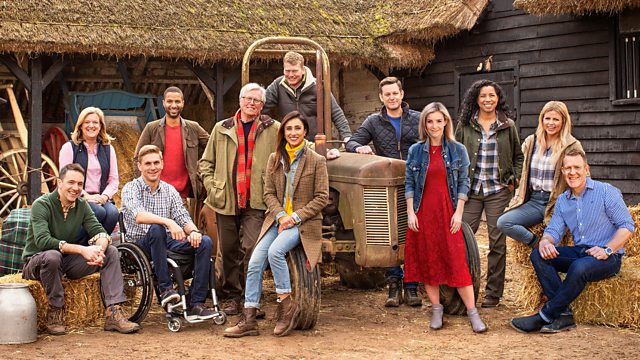 Harvest
Matt finds out how the latest technology is helping farmers get the harvest in quickly and efficiently and John announces the winner of the year's photographic competition.
It's been one of the best harvests in years, so Matt's in Lincolnshire where they harvest on a big scale. He sees for himself how the very latest technology is helping farmers get the harvest in quickly and efficiently. Matt also discovers how science could change the face of harvests to come, when he meets the farmers growing veg that's been designed to look better, taste better and resist drought better.
Ellie's in Devon where old harvest traditions still linger. She meets the last living maker of Devon's famous harvestware - the vessels used to carry cider to workers getting the harvest in - and she visits the old-time garden where they grow fruit and veg just like granny would have done. And like our forebears Ellie learns how to make preserves using just what's left when all the fruit and veg has been picked.
Adam is on a farm where the crop they harvest is not for eating, but rubbing on your skin - lavender. Tom looks at how crops could be modified to carry health-giving substances like omega 3. And John announces the winner of this year's photographic competition.
Lincolnshire harvest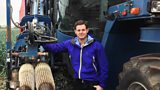 Lincolnshire is an area famous for prolific vegetable growing so, at harvest time, there is plenty to see. Matt Baker is meeting a farmer responsible for putting 12 million leeks on our plates each year. He explores how this mammoth task is achieved with the help of some impressive harvesting technology and lends a hand with the picking and processing. A few miles down the road, Matt explores some more modern technology when he meets Mark Nundy on his brassica farm. Mark shows Matt how vegetable breeding can produce different varieties of our best-loved veg that are hardier and tastier.
Winner revealed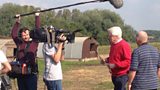 John Craven surprises the winner of the Countryfile Photographic Competition at the location where the picture was taken. The winning picture becomes the front cover for the Countryfile Calendar 2015 which is sold in aid of BBC Children in Need. John then takes the winning photographer to see one of the children's projects that the money raised by the calendar helps to make possible. 
Adam and the lavender fields
The weather this year has been perfect for arable crops such as barley and wheat and as the harvest on Adam Henson's farm gets under way it's the ideal time for him to test out his massive new.  Other crops are also benefiting from the glorious weather as Adam finds out when he travels to Kent to visit a farmer whose fields are ablaze with purple lavender. While he's there Adam learns how the oil extracted from these plants is used for massage sessions out in the open - in the middle of the lavender fields.
Harvest jugs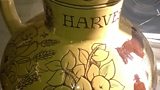 North Devon was, at one time, a European leader in pottery and famed for its harvest ware. Harvest ware incorporates a range of elaborately decorated drinking vessels that farmers would serve cider and ale from in the fields and at celebratory harvest suppers. Ellie Harrison meets the last known harvest jug maker in the area and tests her own skills on the potter's wheel. She also looks at some historic examples with a local curator and goes from the sublime to the ridiculous when she celebrates at our own Countryfile harvest meal and tries out a puzzle jug designed to confuse the drinker and spill the contents!
GM crops
Tom Heap has exclusive access to the UK's first field trial of a nutritionally beneficial crop. Scientists at Rothamsted Research are trying out a variety of Camelina that has been modified to contain the beneficial Omega-3 fatty acids. The research is still ongoing but, unlike previous trials, this year there were no protests at the site. So does that indicate a change in attitude towards genetically modified crops? Tom investigates. 
Picking and preserving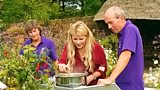 Pickles, jams and chutneys are traditional harvest-time foods. For centuries people have been preserving their harvest to help it last throughout the year. Ellie Harrison continues to look at harvest traditions as she visits RHS Rosemoor gardens to gather the last of the season's fruit and vegetables with gardener Bridget Ibbs. Ruth and Derek De Maid, local preserve makers, are on hand to show her how to turn her own DIY harvest into a delicious addition to our very own harvest supper.
Find out more about preserve making
Credits
| Role | Contributor |
| --- | --- |
| Presenter | Matt Baker |
| Presenter | Ellie Harrison |
| Presenter | Adam Henson |
| Presenter | Tom Heap |
| Executive Producer | William Lyons |
| Series Producer | Joanna Brame |