Main content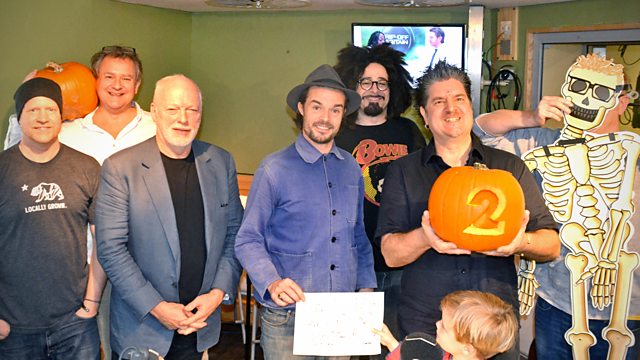 Anne Hathaway, Counting Crows, Oliver Jeffers, Hugh Bonneville and David Gilmour
Chris gets that Friday feeling going with Anne Hathaway, Counting Crows, Oliver Jeffers, Hugh Bonneville and David Gilmour.
Pause for Thought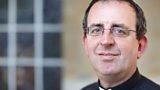 From Rev'd Richard Coles, cleric and broadcaster:
The theological college I went to in Yorkshire was attached to a monastery, the Anglican Community of the Resurrection. If that conjures for you the majestic abbeys of Fountains and Rievaulx, it is actually an old brewer's mansion between the M62 and a chemical plant, and many of its monks were actually Old Etonians, but that's by the by.
One day there I saw a man walking by the church and thought "funny, he looks like the world famous South African trumpeter Hugh Masakela". I then discovered that it was the world famous South African trumpeter Hugh Masakela, who was researching a musical about Archbishop Trevor Huddlestone, one of the leaders of the fight against apartheid, who'd been a monk there.
An odd subject for a musical, I thought, but it turned out that when Huddlestone was in charge of the community's house in Johannesburg, Masakela, then a teenager, asked for help to start a band in the tough township he lived in. So Huddlestone, with rather touching naiveté, wrote to the most famous trumpeter he could think of, Louis Armstrong in America, and told him about these boys. Louis Armstrong not only sent him a trumpet but also provided instruments for everyone else. One day Huddlestone invited the boys round to tea and when they walked into the parlour there were the instruments set out for them - and the young Masakela burst into tears.
I often think of this community of upper class Englishmen in cassocks living quietly in a monastery in Yorkshire in the fifties and sixties, so outraged by the iniquity of apartheid that they devoted their lives to fighting it, and loving its victims, and  getting arrested and imprisoned and exiled for their troubles. And I think of Trevor Huddlestone and a fifteen year old African boy in tears because someone he had never met gave him a trumpet, and I think of the story of Joshua breaking down the walls of Jericho with trumpets and of the power of music to gladden our hearts and set us free.