Main content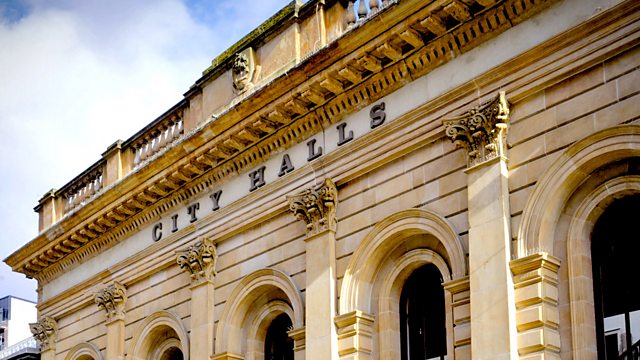 Scottish Chamber Orchestra - Mahler, Haydn, Hosokawa
Scottish Chamber Orchestra under Robin Ticciati. Hosokawa: Meditation - To the Victims of the Tsunami, March 2011. Mahler: Kindertotenlieder; Blumine. Haydn: Symphony No 104.
Live from Glasgow's City Halls, the Scottish Chamber Orchestra, conducted by Robin Ticciati, performs works by Mahler, Haydn and Toshio Hosokawa.
Hosokawa: Meditation - To the Victims of the Tsunami, March 2011
Mahler: Kindertotenlieder
8.20pm interval
Mahler: Blumine
Haydn: Symphony No.104 'London'
Karen Cargill (Mezzo-soprano)
Scottish Chamber Orchestra
Robin Ticciati (Conductor)
Hosokawa's Meditation is dedicated to the victims of the tsunami that struck North East Japan on 11 March 2011. The composer was inspired by a news report about mothers who lost their children in the disaster, one of who was still visiting the seaside every day months after the tsunami struck.
Karen Cargill is the soloist in Mahler's heart-wrenching Kindertotenlieder, settings of five poems by Friedrich Ruckert marking the loss of his own children.
Blumine started life as part of Mahler's First Symphony - written when the composer was just 24 - but was later discarded. Rediscovered in the middle of the 20th century it now stands alone as a short, idyllic intermezzo.
Haydn's final symphony, no. 104, was written in 1795 when the composer was living in London and he conducted the premiere himself in what would turn out to be his last London concert. In its grandeur and level of invention it stands as an impressive final statement from a prolific master of the symphonic form.
Mezzo-Soprano, Ann Murray joins Charles Hazlewood to explore Mahler's Kindertotenlieder.
Music Played
Part 1

Interval

Part 2

Post concert