Main content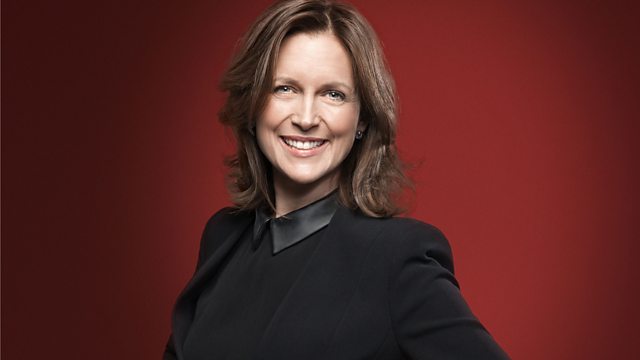 Strauss's Intermezzo
Strauss 150: Katie Derham presents a classic recording of Strauss's opera Intermezzo, featuring singers Lucia Popp and Dietrich Fischer-Dieskau and conductor Wolfgang Sawallisch.
Richard Strauss 150: Intermezzo, Strauss's 2 act comedy with Lucia Popp and Dietrich Fischer-Dieskau, conducted by Wolfgang Sawallisch.
Katie Derham presents this week's opera matinee as part of Radio 3's continuing complete Strauss opera series to mark the 150th anniversary of his birth. Intermezzo has a libretto by Strauss himself and is his first attempt at writing what he called "a completely modern, absolutely realistic psychological comedy of character." Intermezzo was apparently based on incidents from Strauss's own family life with Strauss depicted by Robert Storch and his wife, Pauline by Christine Storch. Alas, when it was first performed at the Dresden Semperoper in 1924 with sets modelled on those in the Strauss home, Pauline was far from amused by her husband's "bourgeois comedy with symphonic interludes."
This classic 1980 recording features many singers known for their interpretations of Strauss and is conducted by one of the leading Strauss conductors of the twentieth century.
Christine Storch...... Lucia Popp (soprano)
Robert Storch..... Dietrich Fischer-Dieskau (baritone)
Franzl their son..... Philipp Brammer (spoken)
Anna, their maid..... Gabriele Fuchs (soprano)
Baron Lummer..... Adolf Dallapozza (tenor)
The Notary..... Klaus Hirte (baritone)
His Wife..... Gudrun Greindl-Rosner (soprano)
Kapellmeister Stroh..... Martin Finke (tenor)
A commercial counsellor..... Raimund Grumbach (baritone)
A legal counsellor..... Jorn W. Wilsing (baritone)
A singer..... Kurt Moll (bass)
Fanny the cook..... Elisabeth Woska (spoken)
Marie, Therese..... Erika Ruggeberg (spoken)
Resi, a young girl..... Karin Hautermann (soprano)
Bavarian Radio Symphony Orchestra, Wolfgang Sawallisch (conductor).