Main content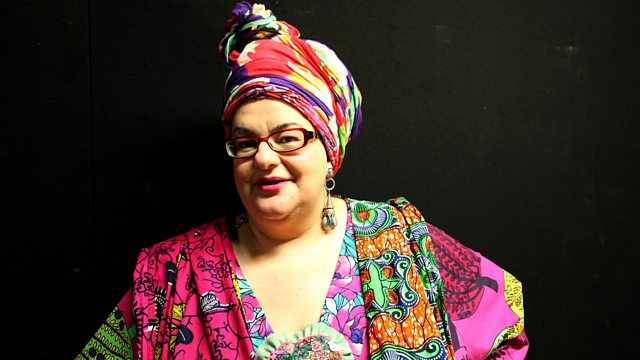 Friday - Sarah Walker with Camila Batmanghelidjh
With Sarah Walker. Includes CD of the Week: Amy Beach: Piano Music, with Kirsten Johnson; Artist of the Week: Angela Hewitt; Sarah's Essential Choice: Raff: Symphony No 10.
Discover definitive recordings of the greatest classical music with your trusted guide, Sarah Walker. This week her guest is Camila Batmanghelidjh.
9am
A selection of music including Sarah's Essential CD of the Week: Amy Beach's Piano Music performed by Kirsten Johnson.
9.30am
Mapping the Music
Take part in the daily musical challenge and identify the place associated with a well known work.
10.00am
Sarah is joined by children's campaigner and psychotherapist Camila Batmanghelidjh, who shares a selection of her favourite classical music. Camila is best known as the founder and director of Kids Company, a charity providing support to vulnerable children and young people.
10.30am
Artist of the Week: Angela Hewitt
Throughout the week the programme explores recordings of the acclaimed British/Canadian pianist.
11am
Sarah's Essential Choice
Raff
Symphony No. 10 in F minor, Op. 213 'Zur Herbstzeit'
Hungarian Philharmonic Orchestra
Werner Andreas Albert (conductor).
Music Played
Essential CD of the week

Essential CD of the week

Camila Batmanghelidjh's Choice

Sarah's choice for Camila Batmanghelidjh

Artist of the Week: Angela Hewitt

Essential Choice

Artist of the Week: Angela Hewitt
Musical Challenge - Mapping the Music
Answer:
Oklahoma
The music played:
Richard Rodgers
Oklahoma! 'Overture' and 'Main Title'
John Wilson Orchestra
John Wilson (conductor)
Time Travellers: the podcast