Main content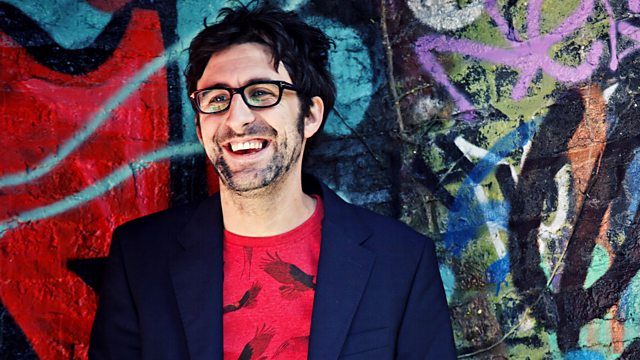 Mark Watson asks how we measure success drawing on modern definitions. With Tim Key and Tom Basden. From 2014.
Multi-award winning comic Mark Watson attempts to answer the big questions and make sense of life, nimbly assisted by Tim Key and Tom Basden.
Written and performed by Mark Watson, Tim Key and Tom Basden as they tackle academic and abstract topics.
In this episode, Mark looks at "Success". Everyone wants to be successful, just as everyone wants to be loved, or have a big flashy car. But how do we actually measure success? Is it measured by how many things we have, how many swimming certificates are on our walls, whether or not we are Lionel Richie? Some people appear to be doing well in the world but are miserable. Other people don't have money, a good job or anything - but are happy.
Is that, in fact, the true definition of success - to find contentment with whatever life brings you?
Mark, Tim and Tom draw on modern definitions of success, and decide which ones are worthwhile. They look at successful people and those who have made a dog's dinner of life, to draw what conclusions they can.
Mark Watson is a multi-award winning comedian - his awards include the inaugural if.comeddies Panel Prize 2006. He is assisted by Tim Key, winner of an Edinburgh Comedy Award in 2009, and Tom Basden who won the the if.comedy award for Best Newcomer in 2007.
Producer: Lianne Coop
An Impatient production for BBC Radio 4 first broadcast in October 2014.
More episodes
Previous
You are at the first episode