Main content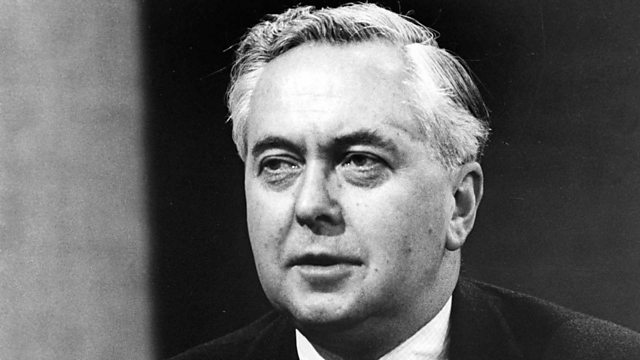 The Revolution That Nearly Wasn't
4 Extra Debut. Elinor Goodman explores the history of the general election that brought Harold Wilson to power - just - in 1964. From October 2014.
More than half a century on, Elinor Goodman tells the story of the election that changed the political course of the 1960s - but only just.
October 15th 1964: General Election day. It was a heady time - the Beatles had topped the charts all summer with A Hard Day's Night. And during the last days of campaigning, the Olympic Games in Tokyo were offering a welcome televisual distraction, with Mary Rand our gold-medal poster-girl all over the front and back pages as the polls opened.
For Britain's political leaders they were days of trading claims and counter-claims: in the blue corner, Tory grandee Alec Home - pronounced, aristocratically, as 'Hume' - the incumbent Prime Minister who'd two years previously had to renounce his peerage and fight a by-election in order to accept the premiership. Labour's leader was pipesmoking honest-john Northerner Harold Wilson, whose avuncular addressing of ordinary folk and champion of technology gave him for some a modern appeal in keeping with the age. The Liberals were led by Jo Grimond, statesmanlike and distinctly upper-middle class, whose party had just won a startling by-election. It was a fascinating fight.
Both Wilson and Home were relative newcomers: Macmillan's resignation had propelled Sir Alec, a charming, if diffident foreign-affairs specialist. into the limelight, where he often appeared out of touch with the concerns of ordinary voters. Wilson too had taken the top job unexpectedly when Labour's much loved and admired Hugh Gaitskell died unexpectedly in 1963. What with sex scandals, gaffes and the satirical bite of TW3 and Beyond the Fringe, it was quite a fight, and one Wilson was expected by many to cruise.
And yet, as the results poured in, it looked like it would be a dead heat...
Producer: Simon Elmes.
Last on