Main content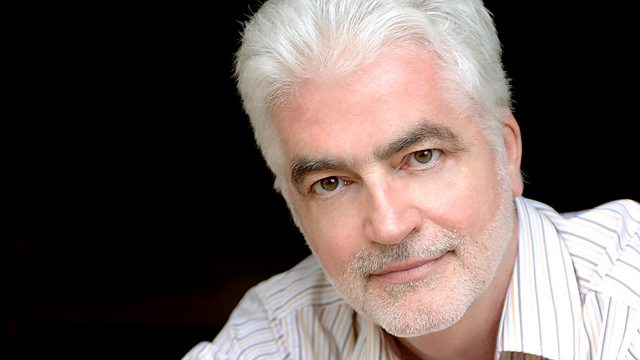 Lament for the Makars
Billy Kay traces Scottish literature from its origins to the present. He celebrates the Makars, who produced some of the greatest poetry of the 16th century.
We celebrate the golden age of Scottish poetry from 1450 - 1603 when some of the greatest literature in Europe was written by the Makars, Gavin Douglas, Sir David Lindsay, Alexander Montgomerie and especially William Dunbar. Dunbar's poetry ranges from ornate aureate verse reflecting the court of the Renaisance prince, James IV, to the earthy sexuality of the Treatise of the Twa Mairrit Wemen and the Wedo. It also includes the stunning Lament for the Makars, which we will hear in a wonderful recording by the great Welsh actor Richard Burton. Modern makars Sheena Blackhall and Andrew Greig testify to the poem's inspirational power.
The Stewart Kings were hugely influential in the creation of Scots literarature with James I writing his poem The King's Quair and JamesVI writing a treatise on how to write great poetry in the native vernacular as well as encouraging his Castalian Band of poets at court. Poetry was not confined to the Court though and we hear of a remarkable bawdy poem from the Gaelic tradition written by the Countess of Argyll. Earthy sensuality and soaring spirituality existed one with the other in this period of brilliant creativity.
We look at Ane Sayre of the Thrie Estaitis and meet John the Commonweill for the first time - the beginning of the crucial democratic tradition in Scottish literature where the focus is on the ordinary man rather than the aristocrat. We also project forward to later centuries when MacDiarmid's war cry was "Not Burns, Back to Dunbar" because of the brilliant intellectual discipline of this earlier period. Billy also attends the 500th anniversary celebration of Gavin Douglas's Scots translation of The Aeneid which the American poet Ezra Pound
said was better than Virgil's original!