Main content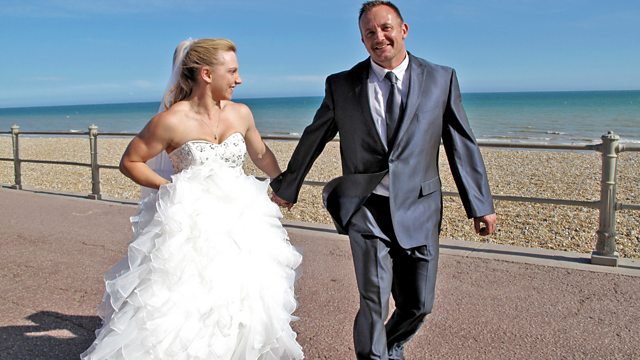 My £999 Wedding
Documentary following three couples getting married on budgets that are a fraction of the national average.
The average British couple now spend around £18,000 getting married, and there has never been a more dizzying array of expensive choices to be made in pursuit of the perfect day. But for thousands of hard-up Brits, a lavish wedding with all the trimmings is not an option, and some enterprising hotels and venues still feeling the pinch of recession themselves have come up with a solution, offering all-in wedding packages for a thousand pounds - or less. So who are the couples snapping up these kind of offers?
Mark and Emily have both been married before with kids. They met at the gym and Emily gave birth to their son Louis soon after at just 27 weeks. Both mum and baby were very ill so they brought the wedding forward by 6 months. But Mark has been unemployed for two years and is struggling to start a mobile mechanic business, so every penny is at a premium.
Sonia and Jackie are from Swansea and met online, and want the perfect romantic wedding that neither has had before. Although Sonia works long shifts as a bus driver, money is tight, and Jackie's poor health casts a long shadow over their big day.
Lee and Fiona split up as teenagers and are marrying more than twenty years later. So will a £999 wedding paid for from Lee's wages delivering newspapers be enough to properly celebrate a love affair that took more than 20 years to play out?
From £999 offers to grand weddings for a grand, from couples making their own wedding cakes to ordering meringue dresses from eBay, the film follows the stories of these three couples, two straight and one gay, getting married on budgets that are a fraction of the national average, and meets the wedding planners working hard to make their days as perfect as possible for the money.