Main content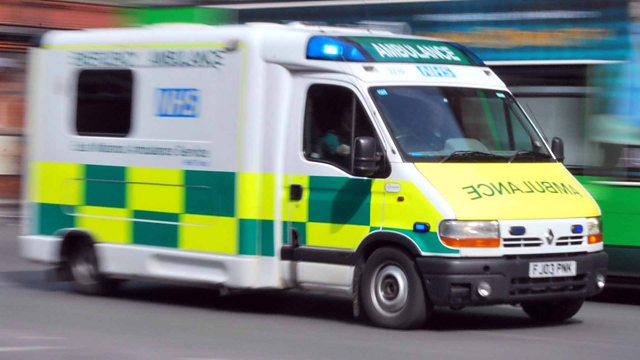 Paramedics Under Pressure
Why are paramedics quitting the ambulance service in rising numbers? Adrian Goldberg investigates.
Medical emergency 999 calls are at an all-time high, with around 9 million calls a year, creating an unprecedented workload for ambulance paramedics around the UK. As a result, many are quitting their job in increasing numbers, burnt out and unable to keep up with the pace of work now demanded of them.
Adrian Goldberg investigates what's behind this growing demand for emergency medical assistance, and asks why the recruitment of emergency paramedics has not kept pace with pressure on the service. Serving staff as well as those who have quit their job reveal a target-driven culture which sees them sent from job to job to job, where a lunch break is seen as a luxury. The finger is also pointed at some members of the public, who dial 999 to demand an ambulance for trivial injuries and illnesses.
Senior managers working for ambulance service trusts around the country say there is no quick fix for this rising exodus of staff - especially now paramedic training requires a university degree course. This has led some trusts to look as far afield as Australia and New Zealand for new recruits to plug the gap.
The NHS is planning an enhanced role for paramedics where they will be required to treat more patients in the field, to ease the pressure on over-stretched A&E departments. But with staff retention and recruitment an on-going issue for several ambulance services around the country, will they be able to meet these new expectations and will new recruits burn out too?
Researcher: James Melley
Producer: Richard Fenton-Smith.
Last on
Could increasing access to weight loss surgery help the battle against diabetes?

How can the NHS offer more in a time of unprecedented financial pressures?
Broadcast

Featured in...
Investigating developments within the NHS and wider healthcare system.