Main content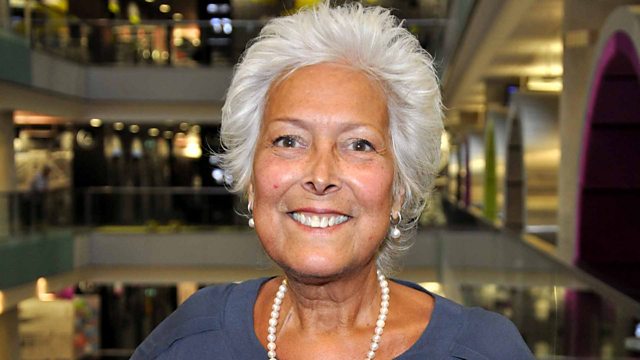 Lynda Bellingham; Could the CPS do more to prosecute historic sexual assault?
Presented by Jenni Murray, featuring Lynda Bellingham on her autobiography; could the CPS do more to prosecute historic sexual assault?; and Chore Wars: disability and illness.
Lynda Bellingham joins Jenni to discuss her new autobiography 'There's Something I've Been Dying to Tell You', the decision she has made to stop her cancer treatment and her life as the Nation's "Oxo Mum". In the next part of series into historic sexual abuse and assault, Jenni speaks to Alison Saunders, Director of Public Prosecutions, about the role of the Crown Prosecution Service in bringing these crimes to court. What are the CPS doing to ensure that victims receive justice? And how are they responding to the increase in historic cases of rape and sexual assault? As part of Woman's Hour "Chore Wars", we explore what happens when people can no longer take on household work because of disability and illness, and we ask how the chore gender gap impacts on our finances, careers and relationships.
Presenter: Jenni Murray
Producer: Laura Northedge.
Last on

How equal is your household? Calculate the division of responsibilities in your home.
Clips

Chapters
Lynda Bellingham

British Actress Lynda Bellingham discusses her decision to stop receiving chemotherapy

Duration: 10:27

Great British Bake Off Winner

Nancy Birtwhistle shares her joy after being announced the 2014 competition winner

Duration: 05:35

Role of the Crown Prosectution Service in historic cases of sexual abuse and assault

The Director of Public Prosecutions on how the CPS ensures that victims receive justice

Duration: 09:12

Chore Wars - Sickness

How illness changes the dynamic of a relationship as they negotiate chores

Duration: 06:13

Chores : The Economic and Relationship Impact

Discussion on how much the unpaid work a person does at home impacts on the UK's economy

Lynda Bellingham

The actress Lynda Bellingham is one of Britain's best loved actresses, having spent over 40 years on our screens with parts in All Creatures Great and Small, The Bill and as a regular face on Loose Women. She's perhaps best known as the Oxo mum from the adverts screened in the 1980s and 90s. She was diagnosed with colon cancer in July 2013, writing in her autobiography, she has said she's told doctors she wants chemotherapy to stop in November 2014. She joins Jenni to discuss how she came to the difficult decision to stop her treatment and how she's preparing her husband and son's for life after her death.

Great British Bake Off Winner

If you haven't caught up with last night's Great British Bake Off final then look away now…  Fresh from being announced as the competition winner, Nancy Birtwhistle (AKA Fancy Nancy) joins Jenni to talk about her steady progress throughout the competition, her passion for baking and her somewhat spiky relationship with The Male Judge. 

Could the CPS do more to prosecute historic sexual abuse and assault?

In the next part of series into historic sexual abuse and assault, Jenni speaks to Alison Saunders, Director of Public Prosecutions about the role of the Crown Prosecution Service in bringing these crimes to court.  Last year the conviction rate for rape in the UK dropped for the first time in five years, which Alison said "must be addressed immediately".  That statement was made in June, so what are the CPS doing to ensure that victims receive justice?  And how are they responding to the increase in historic cases of rape and sexual assault?  

Chore Wars: Sickness and Chores

What happens when people become ill and cannot contribute to chores around the house? How does this affect the dynamic of a relationship? Jenni talks to Joy and Nick Gravestock, both of whom had a serious illness at different times. How did they cope? And how did their experience of illness change the way they negotiate chores now they are both well again?  

Chores: The Economic and Relationship Impact

British women do twice as much work at home as men.  They spend on average 133 minutes a day washing, ironing and cooking (figures from the

OECD)

compared to British men who spend only 66 minutes on the same tasks. There's also childcare and doing household administration to add on top. How much does the unpaid work that a person does at home impact on the UK's economy? What about personal finances and your relationship?  Jenni is joined by Dr Pia Schober from the German Institute for Economic Research, Dr Shireen Kanji, Lecturer in Work and Organisation at the University of Leicester and

Jill Kirby,

a policy analyst.   

Credits

| Role | Contributor |
| --- | --- |
| Presenter | Jenni Murray |
| Interviewed Guest | Lynda Bellingham |
| Interviewed Guest | Alison Saunders |
| Producer | Laura Northedge |

Broadcast