Main content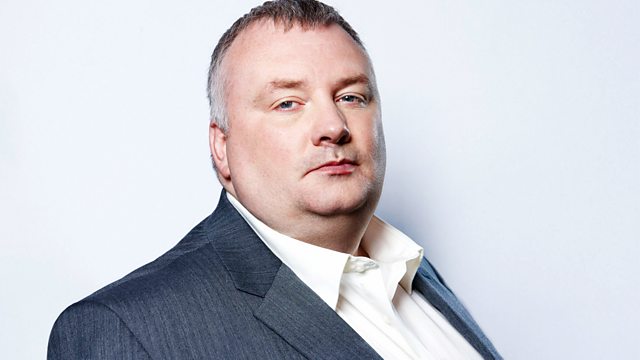 10/10/2014
Stephen Nolan presents a special programme on mental health, discussing what it's like to live with a mental illness, the support available and whether it remains a taboo subject.
How do you support a family member who has a mental illness? We speak to Rachel Bruno, the daughter of former boxer Frank Bruno. As UKIP makes history in Clacton by gaining its first ever elected MP, are we headed for a general election like no other? And we review the newspapers with the journalist Julie Bindel, and the former Tory MP Jerry Hayes.
World Mental Health Day
If you or someone you know have been affected by mental health, the following organisations may be able to help.
Mind is a leading mental health charity in England and Wales. It provides advice and support to empower anyone experiencing a mental health problem. The charity campaigns to improve services, raise awareness and promote understanding. The Mind infoline provides information on a range of topics including types of mental health problem, where to get help, medication and alternative treatments and advocacy. They are also able to provide details of local help and support.
Phone: 0300 123 3393 (weekdays 9am - 6pm)
Email: info@mind.org.uk 
Rethink Mental Illness is a charity that believes a better life is possible for millions of people affected by mental illness. They can provide practical advice and information about issues such as therapy and medication, benefits, debt, criminal justice and your rights under the Mental Health Act, as well as operating support groups across England.
Rethink Information and Advice Line: 0300 5000 927 (Monday-Friday 10am-1pm)
Email: advice@rethink.org
SANE provides emotional support and information to anyone affected by mental illness. Their services are completely confidential and whatever your problems or concerns, you will receive non-judgemental emotional support. There are a number of ways to reach them:
Helpline: 0845 767 8000  (available 6pm – 11pm every day)
Email: http://www.sane.org.uk/what_we_do/support/email/
Textcare: http://www.sane.org.uk/what_we_do/support/textcare/
Support Forum: http://www.sane.org.uk/what_we_do/support/supportforum/ 
Website: http://www.sane.org.uk
Community Advice & Listening Line offers emotional support and information/literature on mental health and related matters to the people of Wales. Anyone concerned about their own mental health or that of a relative or friend can access the service. The C.A.L.L. Helpline offers a confidential listening and support service.
Freephone: 0800 132 737, or text "help" to 81066.
Niamh Mental Wellbeing (Northern Ireland Association for Mental Health) provides local services to support the mental health and wellbeing of people across Northern Ireland. Through Beacon, they provide day, housing and advocacy support for anyone with experience of mental illness as well as support groups and learning programmes. Through Carecall they provide access to counselling and psychological therapies as well as mental health and wellbeing programmes, mainly in the workplace, colleges and higher education. 
Phone: 028 9032 8474
Email: info@niamhwellbeing.org
SAMH is the Scottish Association for Mental Health. They exist to provide help, information and support; to campaign on behalf of people with mental health problems and to raise money to fund their work. They operate an information service from Monday to Friday between 2pm and 4pm. Information service staff and volunteers can answer general mental health enquiries, advise you on your rights and signpost you to your local services.
Phone: 0800 917 3466
Email: info@samh.org.uk
Samaritans is available for anyone struggling to cope round the clock, every single day of the year. They provide a safe place to talk where calls are completely confidential. Get in touch by phone or email or find the details for the local branch online
Phone: 08457 90 90 90
Email: jo@samaritans.org