Main content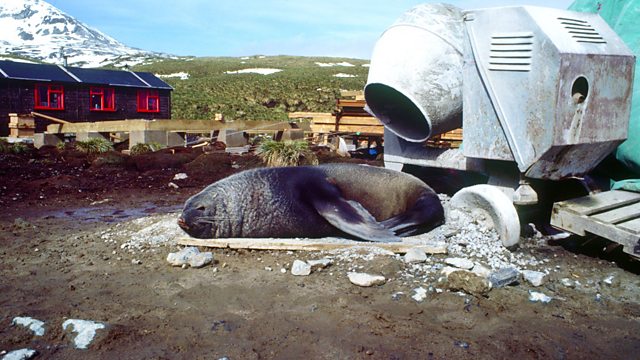 Mahogany
Ten years after the international trade in big-leaf mahogany was restricted, Monty Don asks if we are closer to finding a way to share the planet with these giants of the forest.
Beautiful and durable, mahogany has been highly prized and traded internationally for centuries. Reaching the impressive height of 60 meters or more they are true giants of the forest. Selective logging of mahogany was unchecked across much of its range until international agreements restricted its trade. But has this been enough? Monty Don finds out more about the big-leaf mahogany and whether we can continue to use its beautiful wood without forfeiting its future.
Andy Whitworth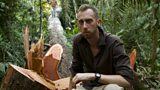 Andy Whitworth is a conservation biologist and researcher specialising within tropical forests, specifically upon ecology and biodiversity patterns.
He studied Zoology at the University of Leeds and Conservation Biology at the University of Manchester before beginning his career in the tropical forests of Ecuador. Andy currently works as the Scientific Coordinator for
The Crees Foundation
in the Manu Biosphere Reserve of SE Peru. It is there that Andy hopes to assist Crees in working towards a sustainable model for the future of Manu and its local people.
Andy recently appeared alongside wildlife photographer and television presenter
Charlie Hamilton-James
, in BBC2's television show
I Bought a Rainforest
. The topics related to the destruction of the worlds tropical forests and the dilemma for the people living within them, in order to survive sustainably in the future, is at the heart of Andy's research with Crees and The University of Glasgow. He is presently in the process of writing up his PhD thesis at
The University of Glasgow
, which is based upon the biodiversity and conservation value of regenerating tropical forests.
His research to date has found that secondary forests have a much greater potential to preserve biodiversity than previously thought; an important finding for the management of tropical forest biodiversity and many threatened species.
Twitter: @andy_manu_peru
Picture: Charlie Hamilton James
Dr Laura Snook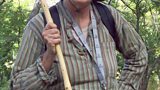 Dr Laura Snook leads the research programme on Conservation and Use of Forest Genetic Resources at
Bioversity International
, in Rome. Bioversity International is a member of the
CGIAR
consortium of 15 international research centres dedicated to improved agriculture and natural resource management in developing countries.
Bioversity International focuses on research for the conservation and better use of biodiversity resources, specifically the genetic diversity of plants important to agriculture and forestry.  Dr Snook is also the coordinator of the multi-centre research team on Management and Conservation of Forest and Tree Resources within the CGIAR Research Program on Forests, Trees and Agroforestry.
Before joining Bioversity in 2005, she led the Sustainable Forest Management Programme at the
Center for International Forestry Research
(CIFOR) in Indonesia.
Hetty Ninnis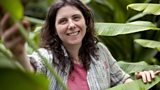 Hetty Ninnis is Lead Horticulturalist of the Rainforest Biome at the
Eden Project
. She looks after a large collection of around 2,000 different tropical plant species, keeping them healthy, looking their best and inspiring for visitors.
Her love of horticulture began when she worked on fruit and vegetable farms whilst travelling around Asia, Australia and New Zealand. The experience changed her outlook on life and on her return to the UK she enrolled in a foundation degree in Commercial Horticulture and went on to study Plant Biology at the University of Plymouth.
She has worked in Costa Rica on the
Rainmaker Project
, helping set up to create a tropical kitchen garden on a private nature reserve and she also undertook intensive study into the sustainable production of tropical crops at Costa Rica's
EARTH University
.