Main content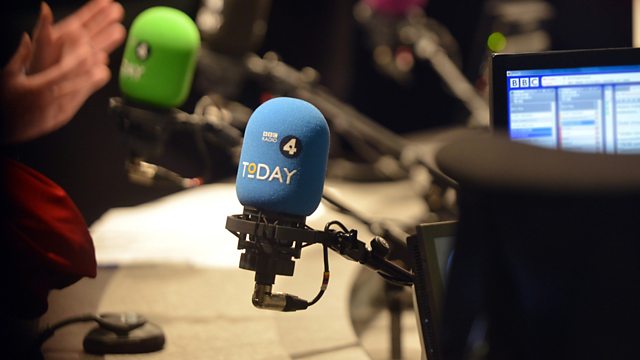 06/10/2014
Morning news and current affairs. Including Sports Desk, Weather and Thought for the Day.
Provisional running order
Subject to change
7:35
British teacher David Bolam has been released after being held hostage by militants in Libya since May. We hear from Mary Fitzgerald, a journalist based in Libya, and Suzanne Williams, former head of the Hostage Crisis Unit at New Scotland Yard.
7:50
Sarah Montague speaks to footballer Rio Ferdinand.
8:10
Mishal Husain speaks to Deputy Prime Minister Nick Clegg at the Liberal Democrat party conference.
8:20
Children's author Dame Jacqueline Wilson discusses her career on the release of her 100th book.
8:30
Could the British Government use special forces to help secure the release of hostages held by Islamic State? Sir Paul Lever, chairman of the Royal United Services Institute for Defence and Security Studies, and Andy McNab, former SAS soldier and author, discuss.