Main content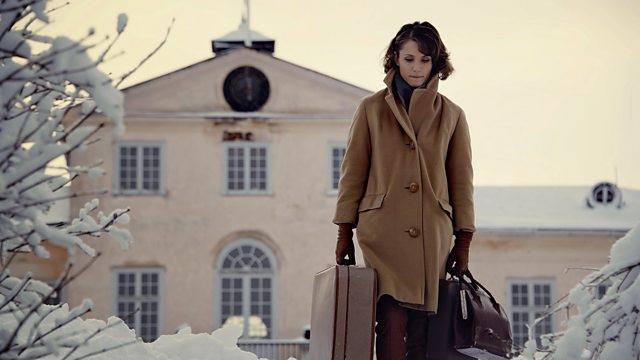 Swedish crime drama series. Puck's job working for the charming but eccentric Andreas Hallman turns sour when his favourite son dies in mysterious circumstances.
Puck has managed to get a job working for the eccentric Nobel Literature Prize laureate Andreas Hallman. Hallman is charming and genial, but also a neurotic tyrant. He forces his wife, his three grown children and a daughter-in-law to live in seclusion together, separated from the rest of the world. One night, after the daughter-in-law's birthday dinner, Hallman's eldest and favourite son dies. The question is whether the son, who was frail and sickly, died of natural causes or not.
In Swedish with English subtitles.
Credits
| Role | Contributor |
| --- | --- |
| Puck | Tuva Novotny |
| Eje | Linus Wahlgren |
| Christer | Ola Rapace |
| Ylva Hallman | Vera Vitali |
| Kare Hallman | Simon J Berger |
| Jon Hallman | Joel Spira |
| Ingbritt | Ia Langhammer |
| Ann-Louise | Elisabet Sverlander |
| Ahlgren | Bjorn Andersson |
| Andreas Hallman | Claes Ljungmark |
| Bjorg Hallman | Siw Erixon |
| Cecilia Hallman | Hanna Ahlstrom |
| Gregor Isander | Peter Carlberg |
| Producer | Renee Axo |
| Director | Molly Hartleb |
| Author | Maria Lang |
| Writer | Jonna Bolin-Cullberg |
| Writer | Charlotte Orwin |