Main content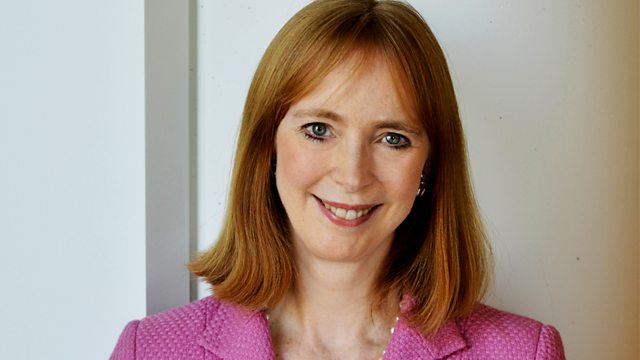 Lambeth Conference Future; Catholic Family Synod; Sixth-Century Christian Charm
Religious news and affairs. Justin Welby on the future of the Lambeth conference, Catholic family synod in Rome, and sixth-century Christian charm found in a Manchester library.
William Crawley speaks exclusively to the Archbishop of Canterbury, Justin Welby, on the postponement of the 2018 Lambeth Conference and asks if this reflects growing divisions within the Anglican Communion.
In the first of three special reports on the Catholic Synod of Bishops on the Family, Andrew Fletcher speaks to two young families ahead of the gathering which opens in Rome this weekend. David Willey discusses how the Synod will operate and if the discussion on controversial teachings including contraception and divorce will upset traditionalists in the church.
As pro-democracy campaigners in Hong Kong continue to defy the authorities in Beijing by holding street protests, we speak to Catholic Cardinal Joseph Zen, who is calling for unity among the protesters.
While the search continues for the Bristol school girl who is thought to be heading to Syria, Jahan Mahmood, a former adviser to the Office for Security and Counter-Terrorism talks to William about radicalisation on the internet. What content is out there and why is it so persuasive?
The Sunday programme enlisted the help of our listeners to find a suitable location in London for the statue 'Homeless Jesus'. Trevor Barnes visits some of the locations suggested and investigates the practicalities of erecting the artwork.
One of the world's earliest surviving Christian charms, dating back to the end of the 6th Century, has been discovered in a library vault in Manchester. William meets Dr Roberta Mazza, Research Fellow at the John Rylands Research Institute who made the remarkable discovery.
Producers:
David Cook
Peter Everett
Series Producer:
Amanda Hancox
Contributors:
The Most Revd Justin Welby
Cardinal Joseph Zen
Dr Roberta Mazza
Jahan Mahmood.
Last on
Broadcast

Pathways to Prayer – Lent Retreat 2021
All the colours of the rainbow