Main content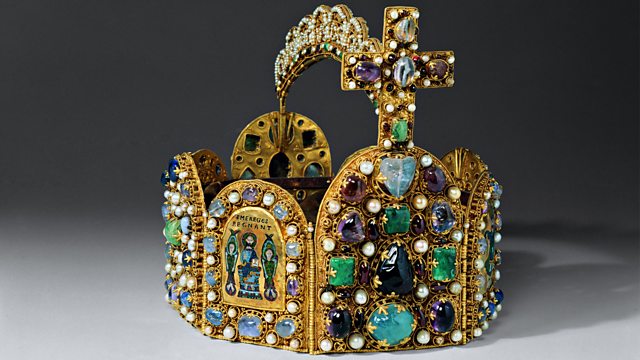 The Battle for Charlemagne
Neil MacGregor visits Aachen cathedral to examine the legacy of Charlemagne (c. 747-c. 814) - was he a great French ruler, or was he Charles the Great, a German? And what is the significance of a very fine replica of the Imperial Crown?
Producer Paul Kobrak.
See close-up images of the replica Reichskrone now in Aachen.