Main content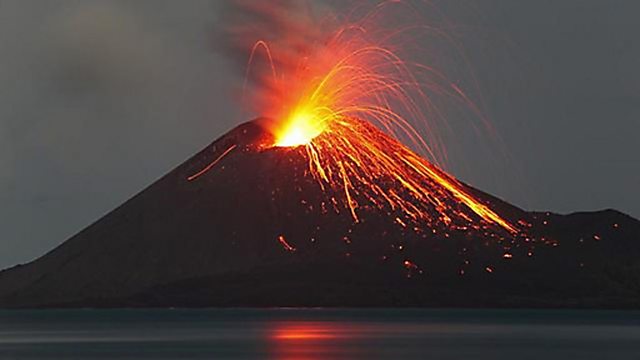 07/10/2014
Adam Walton looks at the science of volcanos. What happens during an eruption and how good have efforts to forecast them become?
Last on
Volcanoes
Not for the first time, volcanoes are in the news. At the end of September, out of the blue, Mount Ontake in Japan erupted, leaving over 50 people dead and around 70 injured. And, in Iceland, Bardarbunga , has been spewing out lava and ash, prompting fears of a re-run of the events of 2010 when flights across Europe were grounded by a massive dust cloud from another Icelandic volcano.
In this week's Science Café Adam Walton asks what happens during an eruption and how good are we at forecasting them? How can we get better at predicting and living alongside erupting volcanoes? And, beyond the local and sometimes tragic effects of an eruption, are we taking seriously enough the global effects of a giant ash cloud which could plunge the planet into a volcanic winter?
Adam's guests are Dr. Carina Fearnley, Lecturer in Environmental Hazards at Aberystwyth University and volcanologist Dr. Ian Skilling from the University of South Wales. We also hear from Prof. John Grattan of Aberystwyth University about the link between volcanoes and climate change and Prof. James Scourse from Bangor University explains Snowdonia's volcanic origins.

Broadcasts