Main content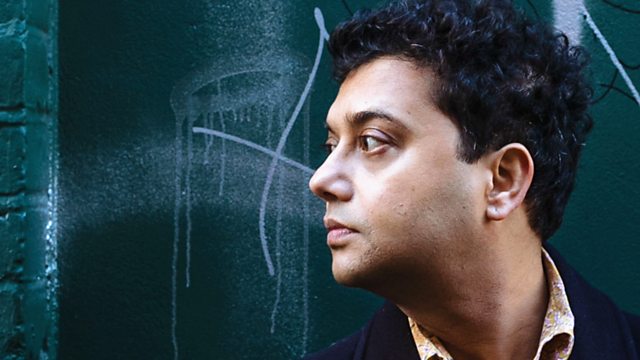 Neel Mukherjee, Images of China
Matthew Sweet talks to Neel Mukherjee, a writer shortlisted for the 2014 Man Booker Prize. Plus Christopher Frayling and Stacey Pierson on images of China, from Ming to Fu Manchu.
Matthew Sweet examines our contradictory attitudes to China and its culture with the film historian Sir Christopher Frayling and the Chinese ceramics expert Stacey Pierson, who has been to see the British Museum's new exhibition about Ming.
Last weekend, Tim Berners Lee - a man who helped invent the world wide web - argued that we need a Magna Carta for the web - a bill of rights to preserve the internet's independence from governments and corporations, a call that has a special resonance at the moment given the way protesters in Hong Kong have taken to the web as well as to the streets. Matthew is joined by Padraig Reidy who writes for Index on Censorship and Rob Gifford of the Economist to discuss the merits of his proposal.
Novelist Neel Mukherjee talks about his book The Lives of Others, which explores the way an Indian family's history is disrupted when one member becomes involved in extremist political activism.
You can hear conversations with all the authors shortlisted for this year's Man Booker prize on the website.
Christopher Frayling's new book is called The Yellow Peril: Dr Fu Manchu and the Rise of Chinaphobia.
Ming: 50 Years that Changed China is on show at the British Museum until January 5th 2015. The National Museum of Scotland exhibition Ming: The Golden Empire is on until October 19th.
Producer: Zahid Warley.
See a selection of images from the latest exhibition at The British Museum, London

See a selection of images from the latest exhibition at the National Museum of Scotland
Chapters
Chinaphobia in culture

Sir Christopher Frayling and Stacey Pierson examine our contradictory attitudes to China

Duration: 14:33

Magna Carta for the web

Padraig Reidy & Rob Gifford discuss the merits of Tim Berners Lee's web Magna Carta

Duration: 13:41

Neel Mukherjee

Novelist Neel Mukherjee talks about his Booker Prize nominated book The Lives of Others

Duration: 12:37

Dannie Abse

Remembering Dannie Abse, listen again to him reading A Doctor's Love Song from 2009

Duration: 02:55

Credits

| Role | Contributor |
| --- | --- |
| Presenter | Matthew Sweet |
| Interviewed Guest | Christopher Frayling |
| Interviewed Guest | Stacey Pierson |
| Interviewed Guest | Padraig Reidy |
| Interviewed Guest | Rob Gifford |
| Interviewed Guest | Neel Mukherjee |
| Producer | Zahid Warley |