Main content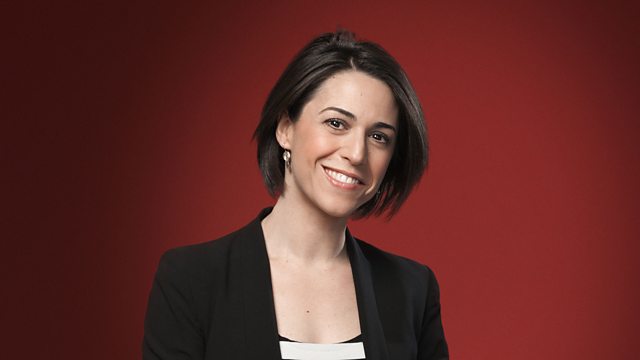 Ten Pieces, Camerata Nordica, David Owen Norris, BBC Concert Orchestra Brass
Suzy Klein presents from Maida Vale, with Camerata Nordica, David Owen Norris, Joseph Spooner and Mark Wilde. Plus Ten Facts: Ten Pieces - In the Hall of the Mountain King.
Suzy Klein takes In Tune to BBC Studios Maida Vale in London for the whole week. There's a fine Scandinavian flavour in the hall today with the chamber orchestra Camerata Nordica live; and David Owen Norris, cellist Joseph Spooner, and singer Mark Wilde introduce 'A Dream Of Germany', a World War One concert project that explores British and German musicians who maintained a fruitful dialogue during the conflict. The feast of live music continues with performances from the Brass Quintet of the BBC Concert Orchestra. Plus Suzy presents Ten Facts: Ten Pieces, linked to the BBC's ten-pieces project that aims to inspire a generation of children to get creative with classical music. Each day she offers a downloadable feature with ten quirky, entertaining and illuminating facts; today's work is the Hall of the Mountain King from Grieg's Peer Gynt.
BBC Maida Vale in West London is a historic building, orginally a roller-skating rink that was taken over by the BBC and converted into studios in the 1930s. It has been the home of the BBC Symphony Orchestra since that decade, and also served as the centre of the BBC News operation during World War 2. The legendary Radiophonic Workshop (which composed the Dr Who theme) was based in the building. The Beatles recorded in Studio 5, and Studio 4 is where the Peel Sessions were recorded. Studio 3 was where Bing Crosby recorded his last session, in 1977. Listen out for surprise guests on In Tune this week, as the studios are still abuzz with musicians on a daily basis.