Main content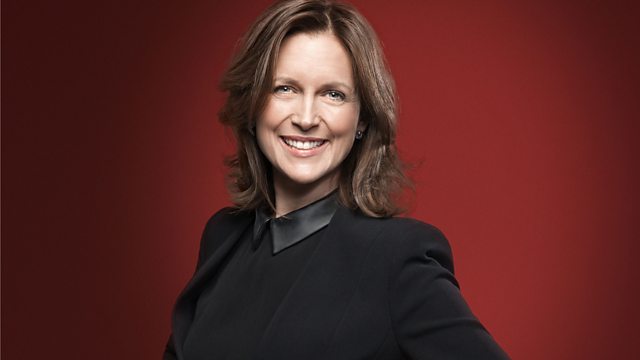 John Adams's Short Ride in a Fast Machine
Katie Derham features John Adams's Short Ride in a Fast Machine for BBC Music's Ten Pieces project, plus Thursday Opera Matinee: Massenet's Don Quichotte from Grange Park Opera.
With Katie Derham.
With "Ten Pieces" the BBC is aiming to inspire a generation of children in primary schools to get creative with Classical Music, and every weekday this week and next, Afternoon on 3 offers a chance to hear the whole works at the beginning of each programme at 2pm.
Today a piece by contemporary American composer John Adams which has a self explanatory title - Short Ride in a Fast Machine ...
For more about Ten Pieces visit http://www.bbc.co.uk/programmes/p01vs08w
---------------------------
And today's Opera Matinee is Don Quichotte by Jules Massenet
from Grange Park Opera
Massenet based his 5 Act opera only indirectly on Cervantes' novel and the characters within. In Act 1, La Belle Dulcinée (sung by Sara Fulgoni) is being pursued by young suitors when Don Quichotte and trusty side-kick Sancho Panza appear on the scene. Something in Don Quichotte's old-fashioned nobility and chivalry appeals to Dulcinée. She confides in Don Quichotte that the bandit Tenebrun has stolen a priceless necklace from her and Don Quichotte promises to get it back for her.
Don Quichotte and Sancho Panza set off into the mountains where they are set on by the bandits, led by Tenebrun. They ask the old fool Don Quichotte why he is there in this dangerous place, and Don Quichotte replies truthfully - to recover Dulcinée's necklace. Tenebrun is taken by the old knight's honesty and openness and just hands over the jewel.
Don Quichotte returns to Dulcinée with the necklace, and at a party asks her to marry him. All the other suitors ridicule the old man and Don Quichotte is laughed out of town.
Not long after, Don Quichotte lies dying, with trusty Sancho Panza still his companion at his side. As he dies, he tells him that the last thing he hears is Dulcinée's voice.
Ironically, Massenet - 67 at the time - was in love with a young singer, Lucy Arbell, who sang the role of La Belle Dulcinée at the premiere in 1910.
2pm
Ten Pieces:
John Adams
Short Ride in a Fast Machine
BBC Philharmonic
Gianandrea Noseda (conductor)
2.05pm:
Opera Matinee:
Massenet
Don Quichotte (Comédie-héroïque)
Don Quichotte ..... Clive Bayley (bass)
Sancho Panza ..... David Stout (baritone)
La Belle Dulcinée ..... Sara Fulgoni (contralto)
Admirers of Dulcinée:
Pedro ..... Prudence Sanders (soprano)
Garcias ..... Sylvie Bedouelle (soprano)
Juan ..... Alberto Sousa (tenor)
Rodriguez ..... Jorge Navarro Colorado: (tenor)
Tenebrun (Chief of the Bandits) ..... Jonathan Alley (spoken)
Bandits: Joe Morgan, Alex Haigh, David Booth, Simon Chalford Gilkes (spoken)
Party Guests: Brock Roberts, Jonathan Alley
BBC Concert Orchestra
Renato Balsadonna (conductor)
4pm
Mendelssohn
Concerto in E minor Op.64 for violin and orchestra
Julia Fischer (violin)
BBC Philharmonic
Juanjo Mena.