Main content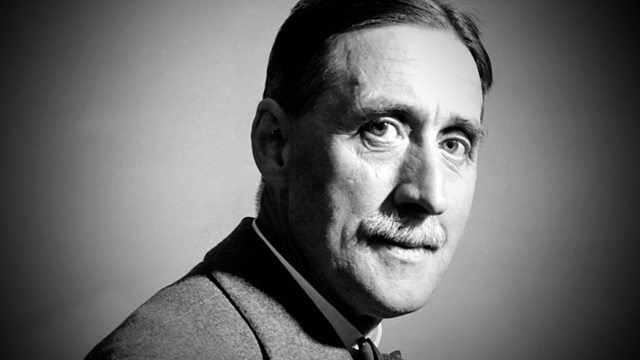 Donald Macleod discusses Dyson's work in retirement, which included administering the Royal College of Organists and the Carnegie UK Trust, and writing various large choral works.
Celebrated composer, broadcaster, teacher, and author of the first manual on hand grenade use, this week Donald Macleod explores the life and music of Sir George Dyson.
Donald Macleod, in the company of biographer, Paul Spicer, visits the Royal College of Music, an institution that played a significant part in the life of Sir George Dyson. Dyson had taken his responsibilities as Director of the RCM very seriously but, with the added pressures caused by the the Second World War and its aftermath, he announced his retirement from the post in 1952. Dyson had made a significant impact upon the profile and standard of the college, but had also amazingly found time to compose as well, including the second part of Quo Vadis and his Concerto leggiero.
In retirement, Dyson was still exceptionally busy, including positions as President of the Royal College of Organists and Chairman of the Carnegie UK Trust. He also had something of an Indian summer, composing a number of large choral works, including Sweet Thames Run Softly, Agincourt, and Hierusalem. He died in 1964 but his presence is still felt at the Royal College, not least because of the large portrait of Sir George Dyson hanging near the director's office.
More episodes
Next
You are at the last episode