Main content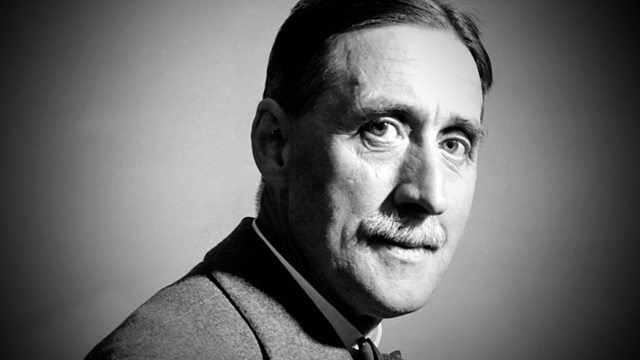 Donald Macleod focuses on Dyson's activities during World War II. Including Violin Concerto (excerpts); Quo vadis (excerpt); Concerto da camera (excerpt).
Celebrated composer, broadcaster, teacher, and author of the first manual on hand grenade use, this week Donald Macleod explores the life and music of Sir George Dyson.
Donald Macleod, in the company of biographer, Paul Spicer, visits the Royal College of Music, an institution George Dyson as then Director, insisted remained open during World War II. Dyson had been appointed to the post in the late 1930s and had instigated a number of immediate changes to raise the profile and standard of the RCM. One of the compositions he was working on during this productive period was his Violin Concerto, which was completed in 1941, the same year Dyson received his Knighthood.
During WWII life continued at the Royal College of Music, although on a reduced scale. There were now fewer students which impacted upon the colleges finances, but Dyson repeatedly applied for grants from the government and was successful. Dyson also lived at the college during the war, taking his turn with staff and students to man the nightly fire watch on the roof of the college. In February 1941, the college took a direct hit by a bomb which badly damaged the opera school, destroying many valuable historic costumes. Despite all these concerns Dyson was still composing, including his large-scale work for four soloists, choir and orchestra, Quo Vadis.