Main content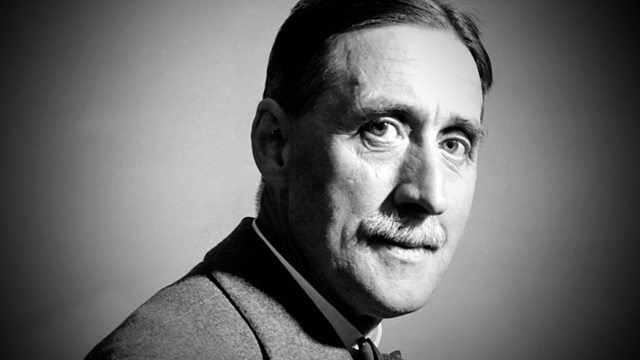 Donald Macleod discusses the success Dyson achieved with his work The Canterbury Pilgrims.
Celebrated composer, broadcaster, teacher, and author of the first manual on hand grenade use, this week Donald Macleod explores the life and music of Sir George Dyson.
Donald Macleod, in the company of biographer, Paul Spicer, visits the Royal College of Music, where George Dyson was appointed Director during the 1930s. Dyson's star during this period was in the ascent. He'd previously been teaching at both Winchester and the RCM, and it was in the Guildhall at Winchester where his work The Canterbury Pilgrims was premiered to much acclaim.
Dyson's reputation as a composer was now growing and commissions started to come in from various festivals including the Three Choirs Festival and the Leeds Festival. This provided Dyson with an opportunity to compose new works such as his Prelude, Fantasy and Chaconne for cello and small orchestra, and his large-scale choral work Nebuchadnezzar. Composition didn't fall by the wayside once Dyson was appointed to the post as Director of the RCM. During his first few years there he completed a number of large orchestral works, including his Symphony in G.