Main content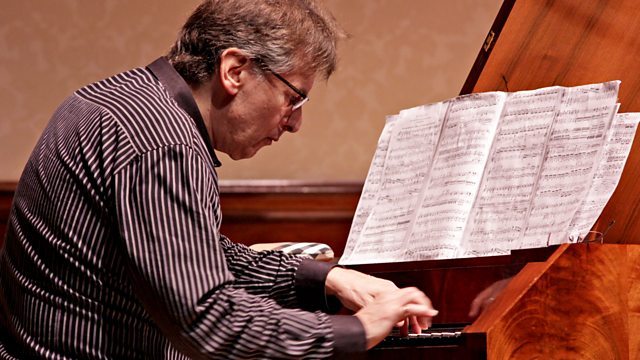 Wigmore Hall Mondays: Robert Levin
Live from Wigmore Hall, London, a fortepiano recital by Robert Levin. Mozart: Piano Sonata in F, K533/494. Beethoven: Sonata No 27 in E minor, Op 90. Mozart: Sonata in D, K576.
Harvard professor Robert Levin is well known as a Mozart scholar and as an expert in many styles of keyboard performance. In today's live lunchtime concert from Wigmore Hall in London he brings his ever-evolving scholarship and musicality to masterpieces by Mozart and Beethoven, performing on the fortepiano.
Mozart
Piano Sonata in F K533/494
Beethoven
Piano Sonata No. 27 in E minor Op. 90
Mozart
Piano Sonata in D K576.