Main content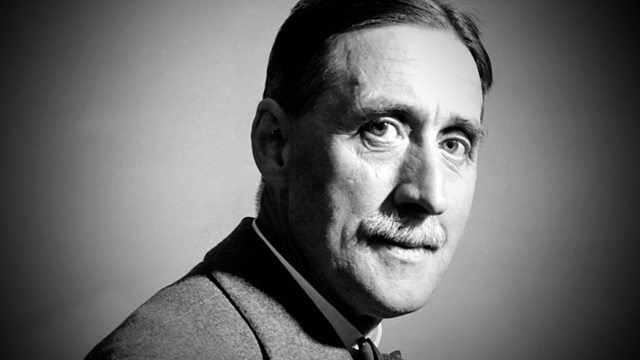 Dyson Hears a Hurdy-Gurdy
Donald Macleod discusses Dyson's early life, including study at the Royal College of Music. Including The Wife of Bath, Primrose Mount, Rhapsody No 1 and The Blacksmiths.
Celebrated composer, broadcaster, teacher, and author of the first manual on hand grenade use, this week Donald Macleod explores the life and music of Sir George Dyson. Born in Halifax, Yorkshire, Dyson's musical talents soon materialised as he became a notable organist. He went on to study at the Royal College of Music where he would later become a composition teacher, and then director, insisting that the RCM remain open during WWII. During his distinguished career he taught at a succession of public schools including Wellington and Winchester, he became a regular BBC broadcaster and also worked tirelessly for the Carnegie UK Trust. The Canterbury Pilgrims, a set of colourful Chaucerian portraits, along with his Service in D has become Dyson's calling card, but he also composed a Symphony in G and a Violin Concerto, along with many choral and chamber works.
Donald Macleod, in the company of biographer, Paul Spicer, visits the Royal College of Music, an institution that played a significant part in the life of Sir George Dyson. Very little survives of Dyson's early works, although there is a Cello Sonata he composed whilst studying composition at the RCM under Stanford.
It was Stanford who suggested Dyson travelled to Italy to study, courtesy of a Mendelssohn scholarship, and his music composed during that period includes the Rhapsody No 1. Upon his return to the UK, Dyson took up teaching, including organising musical activities at the Royal Naval College at Osborne where two royal princes were cadets. Dyson never forgot his Yorkshire roots though, keeping his noticeable Halifax accent. Later he'd compose a work that related to his early years and his father's trade, The Blacksmiths.
More episodes
Previous
You are at the first episode