Main content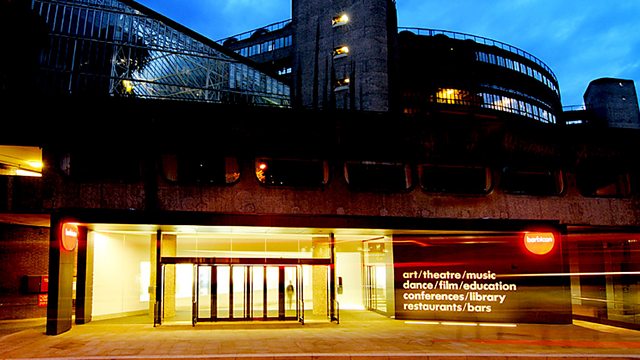 Celebrating John Tavener - Flood of Beauty
From the Barbican, Martyn Brabbins conducts a celebration of the legacy of John Tavener, with the Britten Sinfonia in the premiere of Flood of Beauty, his last major concert work.
Live from the Barbican Hall
Celebrating the remarkable legacy of Sir John Tavener in what would have been his 70th birthday year, the Britten Sinfonia gives the world premiere of Flood of Beauty, a setting of a Sanskrit poem, and his last major concert work.
John Tavener: Flood of Beauty (world premiere)
Allison Bell (soprano)
Marcus Farnsworth (baritone)
Natalie Clein (cello)
Sheema Mukherjee (sitar)
Kuljit Bhamra (tabla)
Britten Sinfonia Voices
Eamonn Dougan (Britten Sinfonia Voices Director)
New London Chamber Choir
conductor Martyn Brabbins
Based on a Sanskrit poem by the 9th-century philosopher and poet Sankara, the piece is an attempt to show the rapture and bliss of the Divine Being through Hinduism - following Tavener's many revered musical journeys through Christianity, Islam and Judaism.
Flood of Beauty was devised by the late composer to be performed with the instruments of a normal symphony orchestra, but all spaced around the auditorium - with Indian classical instruments tabla and sitar completing the ensemble.
Michael Symmons Roberts and Richard Coles on the literature which inspired John Tavener.

Donald Macleod explores the life and music of maverick composer John Tavener