Main content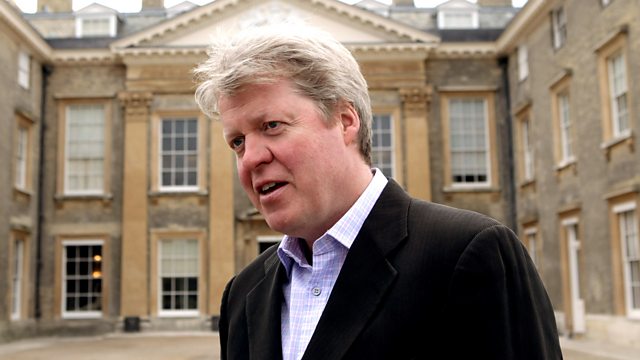 Charles Spencer
Michael Berkeley's guest is Charles Spencer, the ninth Earl Spencer. His musical choices include Beethoven, Sibelius, Faure, Mozart and Edith Piaf.
Charles Spencer, the 9th Earl Spencer, is probably best known as the younger brother of Diana, Princess of Wales, and is remembered above all for the moving eulogy he gave at Diana's funeral. But he's also had a successful career as a television reporter and presenter, and since Diana's death has turned to history; his latest book is a study of regicide, with the title 'Killers of the King'. The King in question is Charles I, and the book follows the fortunes of those who were responsible for his execution. According to Earl Spencer, they deserve to be remembered with 'respect and gratitude'.
In conversation with Michael Berkeley, Earl Spencer talks about his life, and about his growing passion for history. He chooses music to recall his very challenging childhood, talking movingly about travelling back and forth on the train between his mother and father, with his older sister Diana.
'I remember in the eulogy to Diana I did talk about not only the train journeys but her looking after me. She had a very strong maternal streak and she was very loving, and I used to be terrified of the dark and she used to say it used to break her heart to hear me crying down the corridor. And I think she was a very reassuring female presence in my early life.'
Musical choices include Beethoven, Sibelius's Finlandia, Fauré's Requiem, Mozart's The Magic Flute and Edith Piaf's La Vie en Rose. One surprising choice is the news archive of Martin Luther King's death, and Robert F Kennedy's moving speech after the assassination. Wisdom, says Kennedy, comes through suffering.
Produced by Elizabeth Burke.
A Loftus production for BBC Radio 3.
To hear previous episodes of Private Passions, please visit http://www.bbc.co.uk/podcasts/series/r3pp/all.