Main content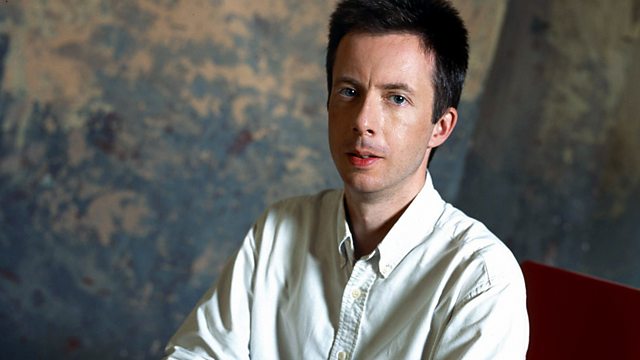 John Shea's selection includes Riccardo Chailly conducting the Royal Concertgebouw Orchestra in music by Shostakovich, Hindemith and Beethoven.
John Shea presents a programme of the Royal Concertgebouw Orchestra conducted by Riccardo Chailly including Shostakovich's Cello Concerto, Hindemith's Kammermusik No.2 and Beethoven's Symphony No.2.
1:01 AM
Verdi, Giuseppe (1813-1901)
Overture from La Forza del Destino
Royal Concertgebouw Orchestra, Riccardo Chailly (conductor)
1:09 AM
Shostakovich, Dmitry (1906 - 1975)
Concerto no. 2 in G major Op.126 for cello and orchestra
Lynn Harrell (cello), Royal Concertgebouw Orchestra, Riccardo Chailly (conductor)
1:43 AM
Beethoven, Ludwig van (1770 - 1827)
Symphony no. 2 in D major Op.36
Royal Concertgebouw Orchestra, Riccardo Chailly (conductor)
2:16 AM
Hindemith, Paul (1895 - 1963)
Kammermusik no. 2 Op.36'1 for piano and 12 instruments
Ronald Brautigam (piano), Royal Concertgebouw Orchestra, Riccardo Chailly (conductor)
2:35 AM
Mozart, Wolfgang Amadeus (1756-1791)
Quartet for piano and strings (K.478) in G major
Trio Ondine, Antoine Tamestit (viola)
3:01 AM
Sanz, Gaspar (17th century)
Suite espanola for guitar
Tomaz Rajteric (guitar)
3:12 AM
Chopin, Fryderyk [1810-1849]
Sonata for piano no. 2 (Op.35) in B flat minor
Khatia Buniatishvili (piano)
3:34 AM
Mendelssohn, Felix [1809-1847]
Symphony no. 4 (Op.90) in A major "Italian"
BBC Symphony Orchestra; Jiri Belohlavek (conductor)
4:03 AM
Desprez, Josquin (ca.1440-1521)
Absolve, quaesumus, Domine/Requiem aeternam
Huelgas Ensemble, Paul Van Nevel (conductor)
4:08 AM
Rore, Cipriano de (1515/16-1565)
O socii neque enim/Durate
Huelgas Ensemble, Paul Van Nevel (conductor)
4:13 AM
Stravinsky, Igor (1882-1971)
Suite italienne for violin and piano (1925)
Alena Baeva (violin), Giuzai Karieva (piano)
4:30 AM
Strauss, Oscar (1870-1954)
Overture: Ein Walzertraum
West Deutsches Rundfunkorchester Köln, Franz Marszalek (conductor)
4:38 AM
Handel, Georg Frideric [1685-1759]
Sinfonia, from 'Orlando' (HWV.31)
Orchestra Barocca Modo Antiquo, Federico Maria Sardelli (conductor)
4:43 AM
Glinka, Mihail Ivanovic (1804-1857)
Nocturno
Branka Janjanin-Magdalenic (harp)
4:48 AM
Vaughan Williams, Ralph (1872-1958)
Norfolk Rhapsody No.1 in E minor
Melbourne Symphony Orchestra, Sir Bernard Heinze (conductor)
5:01 AM
Tallis, Thomas (c.1505-1585)
Spem in Alium, for 40 voices
BBC Singers, Stephen Cleobury (conductor)
5:09 AM
Schubert, Franz (1797-1828)
Rosamunde - Overture (D.644)
Oslo Philharmonic Orchestra, Heinz Holliger (conductor)
5:20 AM
Horowitz, Vladimir (1904-1989)
Moment Exotique
Vladimir Horowitz (piano)
5:22 AM
Rachmaninov, Sergey (1873-1943)
Prelude No.5 in G minor - from Preludes for piano (Op.23)
Vladimir Horowitz (piano)
5:26 AM
Telemann, Georg Philipp (1681-1767)
Trio No.4 from Essercizii Musici, for Transverse Flute, Harpsichord obligato and continuo
Camerata Köln
5:37 AM
Strauss, Richard [1864-1949]
Till Eulenspiegels lustige Streiche (Op.28)
Warsaw Philharmonic Orchestra, Miguel Gomez Martinez (conductor)
5:52 AM
Satie, Erik (1866-1925)
La Belle Excentrique
Pianoduo Kolacny
6:01 AM
Moniuszko, Stanislaw (1819-1872) orch. Zygmunt Noskowski
Polonaise in E flat major
Polish Radio Symphony Orchestra, Jerzy Katlewicz (conductor)
6:07 AM
Prokofiev, Sergei (1891-1953) arr. Prokofiev and David Oistrakh
Sonata for violin and piano No.2 (Op.94bis) in D major - arr. from Sonata for flute & piano (Op.94)
Vesko Eschkenazy (violin), Ludmil Angelov (piano)
6:33 AM
Bach, Johann Sebastian (1685-1750)
Cantata no.4 (BWV.4) 'Christ lag in Todesbanden'
Balthasar Neumann-Chor, Pythagoras-Ensemble, Thomas Hengelbrock (conductor)
6:51 AM
Dubois, Pierre Max (1930-1995)
Quartet for flutes
Valentinas Kazlauskas, Lina Baublyte, Albertas Stupakas, Giedrius Gelgoras (flutes).
More episodes
Next
You are at the last episode