Main content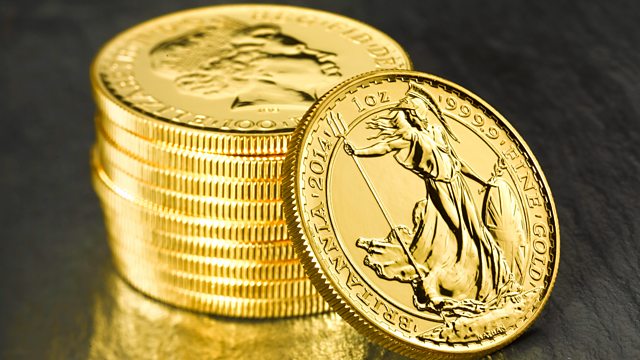 All that glistens - how to buy and store your gold with the Royal Mint
Paul Lewis asks if police are losing the battle against solving financial crime. Plus investing in gold with the Royal Mint, new rules on intestacy, and a report on car crash costs.
On Money Box with Paul Lewis:
Are police losing the battle against solving financial crime that causes such damage to victims? That's the perception of some Money Box listeners, who've been victims of theft or financial fraud. The programme talks to the head of the National Fraud Intelligence Bureau about how police decide which cases to prioritise in their investigations.
You can now buy and store your gold investment from and with the historic Royal Mint. Bullion coins can be bought online in quantity, and if you buy enough, kept there under armed guard. But is it the best way to invest in the precious metal, if you want expose to gold among your investments? The programme talks to an expert.
From Wednesday October 1st people who die without a will - and there are around 40,000 of them a year whose affairs have to be sorted out - will leave a slightly better mess for their heirs. A lawyer explains.
The new powerful Competition and Markets Authority has produced a major report into the problems of car insurance. Top of the list: the excessive cost of cars hired for people whose vehicle was damaged by an at-fault driver. Problems like referral fees paid by towing firms, garages, and claims management companies. Other issues looked at: add-on costs and confusing no claims bonuses. See what the CMA decided to act on. And what it felt it couldn't act on.