Main content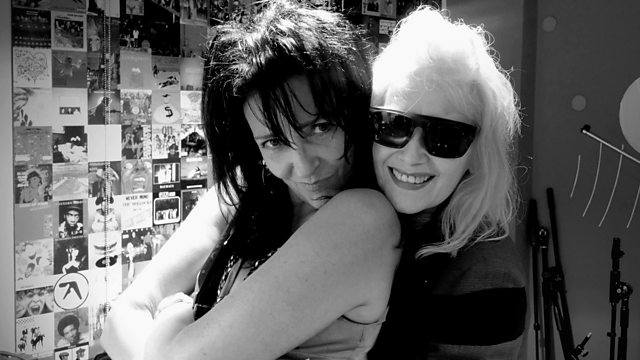 Making a Scene with Lauren Laverne
Lauren Laverne is joined by Pam Hogg, Siouxsie Sioux, Steve Strange and Pauline Black to look at how musical subcultures have helped shape style over the last 50 years.
As part of The Sound of Style season on BBC Four and BBC Radio 6 Music , Lauren Laverne goes on a whistle-stop tour of British fashion to find out how musical subcultures have shaped people's style over the last 50 years.
Along the way she'll be joined by Barbara Hulanicki, founder of iconic shop Biba, to talk about the birth of the high street in the 60s. Designer Pam Hogg is reunited with her sparring partner in rebellion, the iconic Siouxsie Sioux to share their stories from the punk days. Pauline Black from The Selector talks about two tone and the influence of Jamaican culture on British style and Steve Lamacq heads down to Camden to look at the enduring appeal of the Doc Marten.
All this is woven together with the some of the best bands that have sound-tracked alternative fashion throughout the ages, from the sharp tailoring of The Small Faces to the laddered tights of the Slits
The programme forms part of 6 Music and BBC Four's ongoing Sound of Style season celebrating the love affair between fashion and music. Episode two of 'Oh You Pretty things' airs next Wednesday on BBC Four at 9pm. It will be sound-tracked by Stuart Maconie and narrated by our own queen of style Lauren Laverne.
Last on
BBC Four, 6 Music and BBC iPlayer celebrate the love affair between music and fashion.
Music Played
The Associates

Party Fears Two

The Beatles

I Saw Her Standing There

Please Please Me.
Parlophone.
1.

David Bowie

Velvet Goldmine

The Best Of David Bowie 1969-1974.
EMI.

The Clash

Clash City Rockers

The Singles.
Columbia.
1.

The Clash

Complete Control

The Clash

I Fought The Law

Jimmy Cliff

The Harder They Come

Jimmy Cliff - The Singles.
BR Music.

Eddie Cochran

C'Mon Everybody

Dobie Gray

The In Crowd

Originals 2 (Various Artists).
Columbia.

The Horrors

I See You

Luminous.
XL Recordings.
001.

The Human League

Love Action (I Believe In Love)

The Jam

A Town Called Malice

Elton John

Pinball Wizard

Johnny Kidd and The Pirates

Shakin' All Over

The Kinks

Dedicated Follower Of Fashion

Madness

Baggy Trousers

More Greatest Hits Of 80's (Various).
Disky.

Junior Murvin

Police And Thieves

Young Gifted & Black (Various).
Trojan.

Pink Floyd

See Emily Play

The Rolling Stones

Jumpin' Jack Flash

Sex Pistols

God Save The Queen

Sex Pistols

Pretty Vacant

Sex Pistols

Anarchy In The U.K.

Siouxsie and the Banshees

Carcass

Siouxsie and the Banshees

The Last Beat of My Heart

The Slits

I Heard It Through The Grapevine

Slow Club

Giving Up On Love

CD SINGLE.
MOSHI MOSHI.
1.

Small Faces

Whatcha Gonna Do About It

The Specials

A Message To You, Rudy (feat. Rico Rodriguez)

Greatest Hits Of The 70's (Various).
EMI.

The Specials

Ghost Town

NOW THAT'S WHAT I CALL MUSIC 1981 (VARIOUS).
Two-Tone.
5.

The Stooges

I Wanna Be Your Dog

Symarip

Skinhead Moonstomp

T. Rex

Children of the Revolution

Television Personalities

Part Time Punks

Toots & The Maytals

Pressure Drop

The Very Best Of.
Island.
12.

Angelic Upstarts

I'm An Upstart
Broadcast