Main content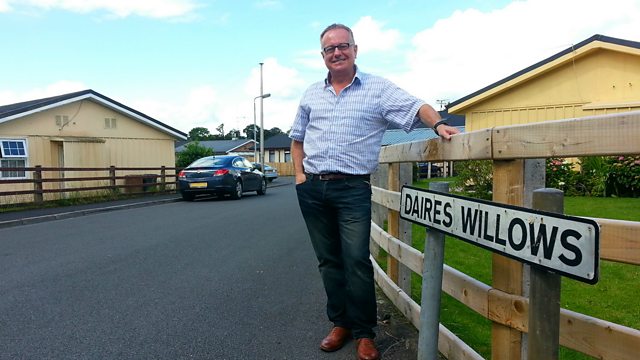 Tin Town Kids
Professor Paddy Gray visits the former 'Tin Town' estates of Taughmonagh and Westrock to assess the aluminium prefab homes that sprung up in Northern Ireland after World War II.
Clips

Tin Town Kids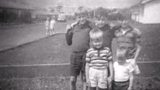 Cold, grey, damp, proud - just some memories of children who grew up in aluminium prefabs across Northern Ireland after the Second World War. 
In the late 1940's, two thousand temporary aluminium bungalows were erected in response to the post war housing crisis.
Many of these were in Belfast, where nearly half the housing stock was badly damaged during the Belfast Blitz. 
For many families these bungalows improved their living standards, as they came equipped with new kitchens and an indoor toilet, but the thin aluminium walls were no shield from the elements and in many cases, families of up to twenty would share a three bedroom bungalow.
Presenter Paddy Gray, Professor of Housing at the University of Ulster's School of Built Environment, grew up in Daires Willows, a 'Tin Town' estate in Armagh.   
He revisits Daires Willows, which still stands today, and the former 'Tin Town' estates of Taughmonagh and Westrock in Belfast to relive and assess what was a unique housing experiment.
Every voice that you will hear in this programme grew up in a prefab home.
Tin Town Memories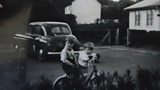 Presenter Paddy Gray, Professor of Housing at the University of Ulster's School of Built Environment, grew up in Daires Willows, a 'Tin Town' estate in Armagh.   
Here are his memories.
The making of this programme not only brought back many memories, some dormant, of Daire's Willows , or the 'Willows' as we called it, but it has allowed me to embark on a journey of enlightenment as to the experience of others growing up in 'Tin Towns'.
There are 20 aluminium bungalows that make up Daire's Willows nestled in the shadow of St. Patrick's Roman Catholic Cathedral in Armagh. All of these are still there today and revisiting the area brought me back to the 1960s and 1970s to where I spent my formative years.
The one thing I remember most is the sense of community that existed. There were plenty of children; from memory the average size of a family was around 7, although in one or two houses this exceeded 14.
The bungalows had three bedrooms and were identical in structure, a product of the drive across the UK to meet the severe housing shortage after the war damage of the Second World War.
Two thousand were erected between 1948 and 1951 across Northern Ireland and whilst they were only seen as a temporary solution many still exist today.
Thinking back to my days growing up in the Willows, I remember the coldness of the houses. In those days there were no carpets but linoleum on the floors. There was one open fire in the living room, which heated the water, but no central heating.
At night we were given a C&C glass lemonade bottle filled with hot water as a water bottle and coats were thrown over the bed to give extra heat. In the morning, during the winter you would find icicles on the windows.
But the bungalows were spacious inside and the living room and the hall were quite large. The houses all came with adequate gardens and our own house had two gardens at the front separated by a path, one long garden at the side and two at the back.
Given that there were four boys in the family we were, of course, football fanatics and the front and side gardens were used as football pitches, with many of the boys from the other houses coming in to play. The front garden was Wembley and the side Hampden Park.
If we had a large number of kids wanting to play, we played on the street as there weren't as many cars about then. In fact there were very few. The streetlights acted as floodlights. How the adults tolerated this I still wonder as you could hear everything within the houses and if the ball hit the house at all, pictures would fall from the walls.
We were lucky to have plenty of open space beside us. The old Armagh to Monaghan railway line, which was lifted in the 1950s, ran alongside us and we spent plenty of time there catching newts and frogs in the ponds and shucks that had formed.
Our kitchen window provided a great assembling point for neighbours who wanted to watch who was passing by.
Daire's Willows was never really called Tin Town by it's residents, but certainly others referred to it especially if they wanted to annoy you.
I had never really understood what it was like to live in a 'brick' house, or a house with stairs, as I was very content with what I had as were the other residents.
When it rained you could hear every drop on the roof, which in many ways made a rain storm very exciting. Noise never seemed a problem and it is something we probably got used to as there was lots of it.
As the bedroom of one semi was next to the bedroom of the next, you could hear noises and conversations, but it is something that we took for granted and I don't think any snooping went on!