Main content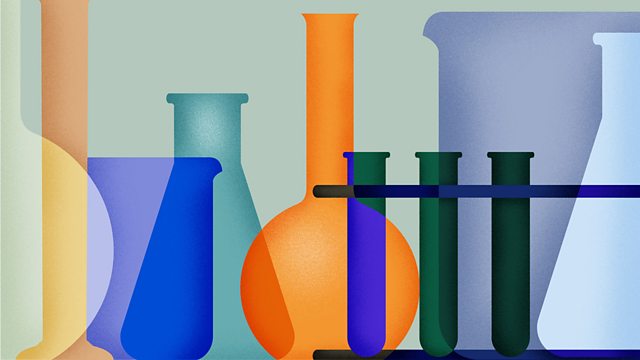 Cosmic inflation latest; Indian space success; Science and language; Wax Venus
Science news with Adam Rutherford. The Bicep 2 research team's claim of finding B-mode polarisation becomes less certain as dust may have confounded the original results.
BICEP - gravitational waves and dust
One of the biggest scientific claims of 2014 has received another set-back. In March this year, the BICEP2 research team claimed it had found a swirling pattern in the sky left by the rapid expansion of space just fractions of a second after the Big Bang. This announcement was quickly criticised by others, who thought the group had underestimated the confounding effects of dust in our own galaxy. And now, new analysis from the European Space Agency's Planck satellite suggests dust found in our own galaxy may have confounded what was thought to be a universal revelation.
India's Mars satellite enters orbit
India has successfully put a satellite into orbit around Mars, becoming the fourth nation or geo-bloc to do so. Following a few teething troubles with a planned engine burn shortly after launch on 5 November 2013, and a long journey, the Mangalyaan probe has started sending back images of the Red Planet. It is the first time a maiden voyage to Mars has entered orbit successfully and it is the cheapest mission to-date.
Science of language
Professor Steven Pinker talks to Adam Rutherford about the language of scientists and the science of language. He has a new book out, "The Sense of Style: The Thinking Person's Guide to Writing in the 21st Century", discussing how the latest research on linguistics and cognitive science can improve writing.
The Anatomical Venus
Adam visits the Wellcome Collection to see an 18th-Century Florentine Wax Venus - complete with removable abdominal organs. He discusses our preoccupation with death, with Joanna Ebenstein. And finds out if these beautiful, if slightly unnerving, statues were the cutting edge of anatomical learning, or a gory sideshow.
Producer: Fiona Roberts
Assistant Producer: Jen Whyntie.
Last on
Broadcasts

Take the Synthetic Voices and Personality Test