Main content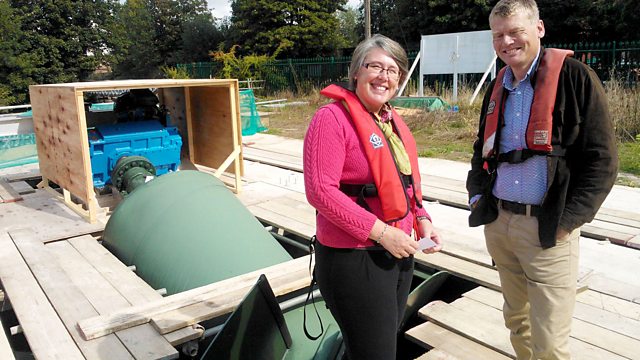 Power to the People
Power to the People: Tom Heap discovers how communities, from the smallest village to the largest city, can produce and sell their own electricity.
There's no doubt that 'People Power' can transform a community, when keen volunteers come together to collectively improve their lot.
But what happens when People Power can be measured in watts and volts?
Communities up and down the country are taking the power back - literally - from the Big 6, and starting a variety of schemes to generate their own energy. They're reducing their bills, strengthening community spirit - and helping the UK towards its renewable energy targets at the same time. And in January of this year, the government got fully on board with the movement too, publishing the first ever UK Community Energy Strategy.
But just how easy is it to do? Can philanthropic locals really compete with the might of the UK Energy industry? And how does the money stack up? Tom Heap investigates.
Produced in Bristol by Emily Knight.
What has happened to the world's coral?