Main content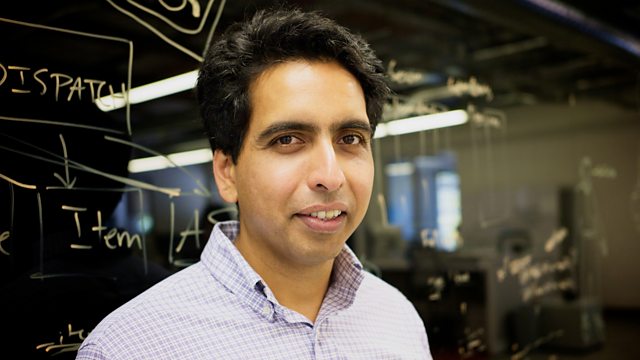 Salman Khan
Former hedge fund analyst Sal Khan has set up an online academy where anybody can access his free tutorials. He tells Sarah Montague his vision for the classroom of the future.
Sal Khan worked as a hedge-fund analyst before he set up the Khan Academy, almost by accident, when his cousin in another city needed help with her maths homework. Since then, his online video lessons have been watched half a billion times, and he's been described by Bill Gates as 'the world's favourite teacher'.
In this programme, Sal Khan talks about how and why he set up the not-for-profit organisation. He tells Sarah Montague why he believes lesson time in school could be spent more effectively if the explanation of new ideas is done at home, with students watching video lectures, in a process known as 'flipped learning'.
He argues that pupils should have the freedom to move at their own pace, only moving on when they have mastered a concept. He says this type of learning would be done best in larger classes made up of students from mixed age groups and abilities.
Presenter: Sarah Montague
Producer: Joel Moors.
Last on
Broadcasts

The Open University: Learn more about education
Podcast
Sarah Montague interviews the people whose ideas are challenging the future of education.