Main content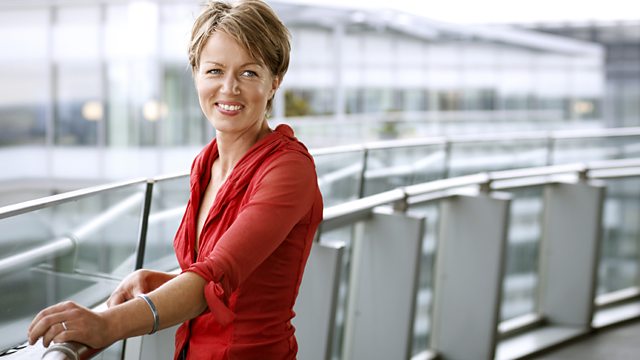 Strauss 150: Friedenstag
Verity Sharp presents a rare performance of Strauss's one-act opera Friedenstag, with Sabine Hass (soprano) and Bernd Weikl (baritone).
Strauss 150
Friedenstag is a 1-act opera composed by Strauss just before the outbreak of World War 2. The idea for the story came from Stefan Zweig who'd worked with Strauss before. Strauss had been criticised for working with Zweig because he was a Jew so it was agreed that Joseph Gregor would write the libretto. It's an opera about peace and is set in the early 17th century during the Thirty Years War. A Commandant defending his fortress from attack, decides to die rather than give in. But news of peace arrives and he and his former enemy decide to work together for a better world. The opera is a rarity on stage and in recordings but this one is conducted by one of the great Strauss conductors, Wolfgang Sawallisch. Presented by Verity Sharp who also introduces the Radio 3 Opera Guide to Friedenstag.
Commandant ..... Bernd Weikl (baritone)
Maria, his wife ..... Sabine Hass (soprano)
Sergeant Major ..... Jaakko Ryhanen (bass)
A Private ..... Jan Vacik (tenor)
A Munitions Officer ..... Jan Hendrik-Rootering (bass-baritone)
A Musketeer ..... Alfred Kuhn (bass-baritone)
A bugler ..... Gerhard Auer (bass)
An officer ..... Florian Cerny (baritone)
A front line officer ..... Thomas Woodman (baritone)
A Piedmontese ..... Eduardo Villa (tenor)
The Holsteiner ..... Kurt Moll (bass)
The Mayor ..... Robert Shunk (tenor)
The bishop ..... Karl Helm (baritone)
Townswoman ..... Cornelia Wulkopf (soprano)
Bavarian Radio Symphony Orchestra and Chorus conducted by Wolfgang Sawallisch.
After the opera, highlights from recent concerts by the BBC National Orchestra of Wales.