Main content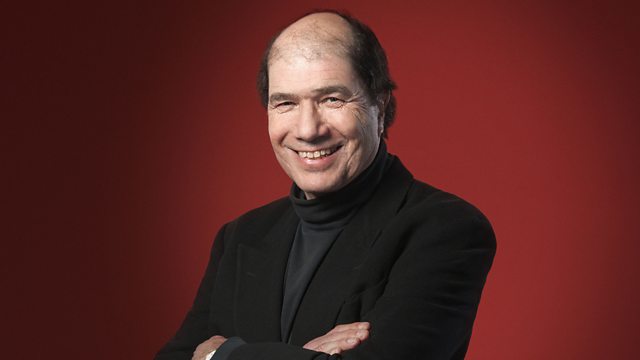 Sir Timothy Gowers
Michael Berkeley's guest is mathematician Sir Timothy Gowers. His selection includes Bach, Robert Parsons, Michael Tippett, Ravel, Oscar Peterson and his father, Patrick Gowers.
Timothy Gowers is the son of a composer, the brother of a violinist, and a keen jazz pianist. But that's not how he makes a living. In fact, Sir Timothy Gowers is one the country's most distinguished mathematicians. He's a Fellow of the Royal Society, was awarded the prestigious Fields medal, and was knighted two years ago for services to mathematics. In Private Passions, he talks to Michael Berkeley about his musical upbringing, and early dreams of becoming a composer. He confesses that it's hard to spend your life doing something which so few people round you understand - which is even difficult to talk about to your wife at home. He reveals how he used mathematical calculations of risk when faced with a life-or-death decision of his own: whether to go ahead with a risky heart operation. And he talks about how he's brought mathematicians together, so that they've been able collectively to solve problems which have defeated them for decades - using a blog which he created: http://gowers.wordpress.com.
Music includes Bach's St Matthew Passion, a Tudor anthem by Robert Parsons, Michael Tippett's 3rd Piano Sonata, Ravel, Oscar Peterson, and an organ toccata composed by his father, Patrick Gowers, and played by his son Richard, who is 19.
Six mind-expanding music podcasts to download in 2019
Archive Unlocked: Two Decades of Private Passions