Main content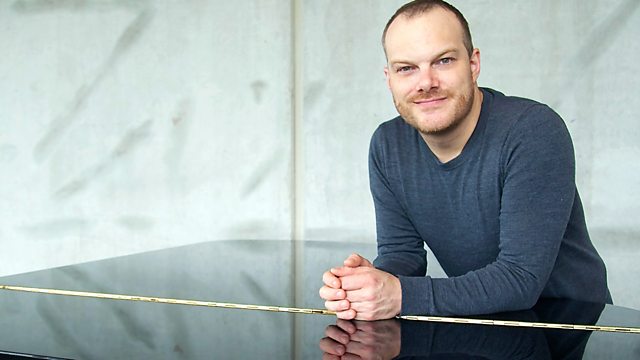 Royal Northern Sinfonia - Beethoven, Brahms
Lars Vogt conducts the Royal Northern Sinfonia at Sage Gateshead. Beethoven: Egmont Overture. Brahms: Violin Concerto (soloist: Alissa Margolis). Beethoven: Symphony No 6.
Live from Sage, Gateshead
Royal Northern Sinfonia, conducted by Lars Vogt, with a programme which embraces one of Beethoven's best-loved symphonies alongside a masterwork of the 19th century concerto repertoire.
Beethoven: Overture - Egmont
Brahms: Violin Concerto in D major (op 77)
8.25: interval music - recordings from tonight's conductor Lars Vogt in his role as a pianist
8.45: Beethoven: Symphony no 6, 'Pastoral'
Alissa Margulis (violin)
Royal Northern Sinfonia
Lars Vogt (conductor)
Branded 'unplayable' by early critics, Johannes Brahms' only violin concerto is a formidable exercise in virtuosity which - despite its enormous technical challenges - has become one of the most popular concertos in the repertoire. Beethoven's Sixth Symphony - a musical portrait of the Austrian countryside which Beethoven so loved - has long been admired for its gentle depiction of rural life, with babbling brooks, bird calls, a summer storm, and merry country folk. The concert begins with the overture Beethoven composed as incidental music to an 1810 production of a Goethe play.
Following the concert, 'BBC Singers at 90': in the week during which the BBC's professional choir celebrates its 90th anniversary, British composers introduce recordings of their music performed by the BBC Singers.
In this Proms Music Guide, Andrew McGregor talks about Brahms' Violin Concerto.