Main content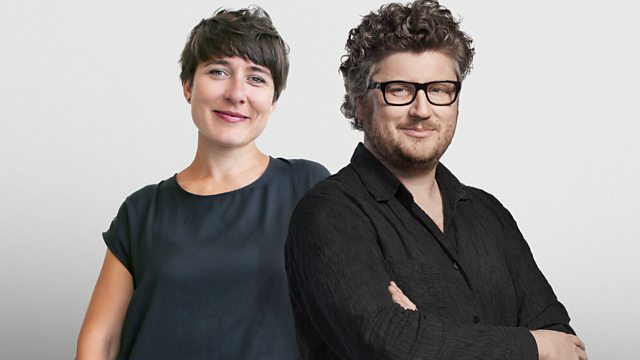 Jean-Philippe Rameau
A special edition on the 18th-century French composer Jean-Philippe Rameau, who died 250 years ago this month.
Last on

JEAN-PHILLIPPE RAMEAU
Tom Service presents the first in the new series of Music Matters - a special edition on the 18th-century French composer Jean-Philippe Rameau, who died 250 years ago this month. Tom meets some of the leading performers and interpreters of Rameau's music to discover more about this mysterious but highly influential theorist, composer and Enlightenment figure.
Graham Sadler, the author of a new definitive Rameau biography, talks to Tom about the first forty years of Rameau's life – a period about which little had been known until now. He came from a volatile family of musicians, some of whom were known to have been in trouble with the law. After dropping out of school, Rameau spent time in Italy before returning to France and becoming a provincial organist for decades. He didn't find success as an opera composer in Paris until 1733 at the age of 50.
Tom visits Paris to meet Patrick Florentin, President of the Rameau Society at the Café Procope, which opened in 1686 and was the scene of many a heated debate between Rameau and his collaborators: Enlightenment luminaries like Jean-Jacques Rousseau and Voltaire, all of whom Rameau typically fell out with.
An array of musicians tell Tom why Rameau was such a radical composer and how his theories and the way in which they found expression in his composition was unique in musical history. Harpsichordist Davitt Moroney demonstrates how invaluable Rameau's writing on technique has been for him, conductor and harpsichordist Christophe Rousset describes how crucial Rameau's thinking was in terms of the Enlightenment era and conductors Jonathan Williams and Emmanuelle Haïm, who are both currently working on productions of Rameau's operas, discuss what he did to further the form and even lay foundations for composers like Mozart, Debussy and Ravel. The soprano Carolyn Sampson tells Tom why she loves singing his music so much and choreographer Edith Lalonger stresses how crucial dance is in Rameau's operas.
Tom finishes his exploration of Rameau's life and music at the Church of Saint Eustache in Paris where the composer is buried.
More information:
Sophie Yates in a Rameau Recital - The Early Music Show - BBC Radio 3 - Sun 21st Sept
The Rameau Project - OAE and Oxford University
Emmanuelle Haim and Le concert d'Astree perfrom Rameau in France
Credits
| Role | Contributor |
| --- | --- |
| Presenter | Tom Service |
| Interviewed Guest | Christoph Rousset |
| Interviewed Guest | Carolyn Sampson |
| Interviewed Guest | Davitt Moroney |
| Interviewed Guest | Emmanuelle Haim |
| Composer | Jean‐Philippe Rameau |
Broadcast