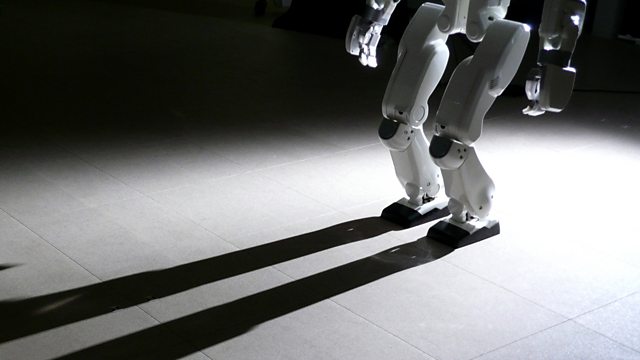 The Machines and Us
Mark Tully considers our growing dependence upon technology and the practical implications of the human relationship with machines.
In conversation with AI expert Professor Noel Sharkey, who is Chairman of the International Committee for Robot Arms Control, he investigates both historical and contemporary dependencies on technology and the pleasures and perils of technological progress.
In a programme which takes us from the Industrial Revolution to a duet for piano and iPad, there are readings from Aldous Huxley, Bertrand Russell and Patricia Hubbell - and music from Conrad Tao, Arthur Honneger and Jim Noir.
The readers are Emily Raymond, Francis Cadder and Jasper Britton.
Produced by Frank Stirling
A Unique production for BBC Radio 4.
Last on