Main content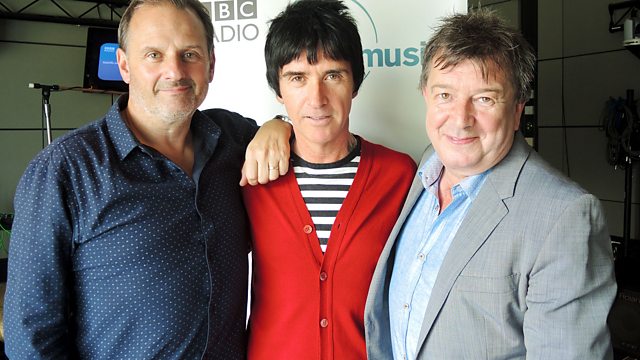 The Sound of Style: 1965-1973
Stuart Maconie and Mark Radcliffe celebrate the launch of the Sound of Style season with fashion tales and great music from their younger years in the late 1960s.
We celebrate the launch of The Sound of Style season, a collaboration between BBC Four and 6 Music looking at the love affair and inextricably linked relationship between fashion and music since the 1960s. BBC Four's three-part series, Oh You Pretty Things, starts tonight at 9pm. It is narrated by Lauren Laverne and each episode is sound-tracked by a 6 Music presenter, bringing their music expertise to showcase the social history, sounds and looks of the period. Don Letts has sound-tracked episode one.
On each Wednesday the series airs, 6 Music will be playing music across the shows reflecting the years covered in that evening's programme, so today will be styling their music and chat around the 1960s and early 1970s. The shows will be playing the tracks that Don has sound-tracked, plus other gems from this era, and listeners will hear Don at the top of each show talking about his music choices.
Stuart Maconie and Mark Radcliffe have lived through the iconic fashion and music movements since their younger years in the late 1960s. Continuing the day on 6 Music of classic tunes from this era, and known to many as style icons of the time... they'll be looking back at some of their greatest fashion moments.
Stuart Maconie says, "I was only about four years old at the time, but my satin romper suit gained many admiring glances at the pram down the local corner shop".
Mark Radcliffe adds, "While my kipper tie went down extremely well at the school disco, my penchant for wearing purple flares to Sea Cadets wasn't particularly admired by my peers."
Tune in to hear more fashion tales and great music, plus listeners take part in the funky Chain and Teatime Themetime. 6 Music will also be bringing its own alternative spirit to The Sound of Style season with further tailored programming through originations and its regular shows, with special guests exploring further the themes of fashion and music.
They are also joined by guest Johnny Marr and the esteemed John Grant who's making a quick cameo appearance ahead of a BBC Philharmonic rehearsal across the way for the performance you can hear live on 6 Music on Friday 3rd October.
Last on
Music Played
Sinkane

How We Be

Mean Love.
City Slang.
001.

Lou Reed

Walk On The Wild Side

The Contours

First I Look At The Purse

DELS

Fall Apart

Petals Have Fallen.
Big Dada.
001.

Slade

Get Down And Get With It

Greatest Hits.
Universal.
1.

The Doors

Hello I Love You

Johnny Marr

Easy Money

Playland.
Warner Brothers.
001.

America

Ventura Highway

Country Roads (Various Artists).
Polygram Tv.

John Grant

Pale Green Ghosts

Boris Gardiner

Elizabethan Reggae

100 Huge Hits Of Reggae.
Universal.

The Monkees

I'm Not Your Stepping Stone

Aphex Twin

minipops 67 [120.2][source field mix]

Woman's Hour

In Stillness We Remain

Conversations.
Secretly Canadian.

Chairmen of the Board

Finders Keepers

Jenny Lewis

She's Not Me

The Voyager.
Warner Bros.

David Bowie

The Prettiest Star

The Beatles

Why Don't We Do It In The Road?

The White Album.
Apple.
15.

Ty Segall

The Faker

Manipulator.
Drag City.
001.

The Supremes

I Hear A Symphony

Diana Ross & The Supremes - 40 Motown.
Polygram Tv.

Simon Dupree & The Big Sound

Kites

The Beach Boys

Heroes And Villains

Otis Redding

(Sittin' On ) The Dock Of The Bay

The Staple Singers

I'll Take You There
Broadcast