Main content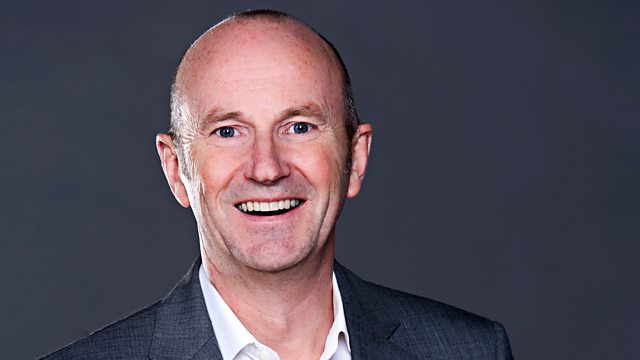 23/09/2014
West End star Jodie Prenger talks to Fred MacAulay about her Calamity Jane tour. Plus it is foodie Tuesday, which means baking with Paula McGuire and ice cream with Jak O'Donnell.
- West End musical star Jodie Prenger tells us about her tour of Calamity Jane.
- 16 and 17 years olds were able to vote in Scotland for the first time recently so we discuss ways to get your children interested in politics.
- Helen Zaltsman gives us a beginners guide to quilting!
- Jak O Donnell's Great Thing this week is Ice cream...mmm!
- Paula McGuire attempts to emulate the Great British Bake Off's latest technical challenge.
- What do our Pet's names tell us? We speak to animal lover Anna Webb about the changing trends of pet's names.
Jak's salted caramel nutty banana ice cream Dairy Free
6 bananas peeled, chopped & freeze overnight
1 tbsp peanut butter
3 tbsp coconut milk (the white at the top of the tin – easier if the tin is cold so keep in the fridge overnight)
1.  Using a blender to blitz frozen banana with peanut butter & cream of coconut until smooth.
2.  Scoop it out and into a tub to pop into the freezer. Simple!
Optional – cashew nuts with salty caramel to top.
100g of sugar melted to a caramel on the stove and poured over roasted salted cashew nuts.