Main content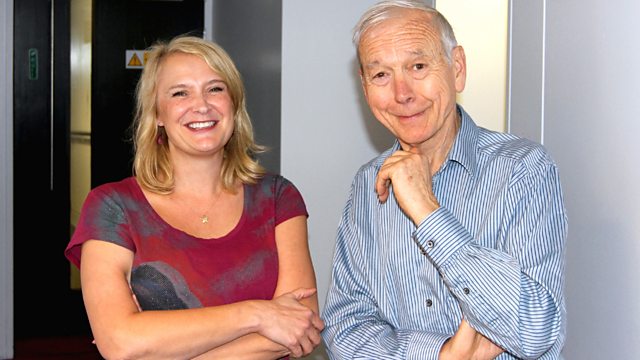 Friday - Sarah Walker with John Humphrys
With Sarah Walker. Including CD of the Week: Beethoven's Bagatelles; Artist of the Week: Pierre Boulez; Sarah's Essential Choice: Elgar: Pomp and Circumstance Marches.
Sarah Walker with her guest, journalist and broadcaster John Humphrys.
9am
A selection of music including Sarah's Essential CD of the Week: Beethoven's Bagatelles performed by Scottish pianist Steven Osborne.
9.30am
Find the Fourth
Take part in today's music-related challenge: hear three pieces of music and identify the missing fourth piece.
Artist of the Week: Pierre Boulez
Throughout the week we explore recordings of the influential French composer and conductor. Sarah showcases his interpretations of 20th-century masters Ravel, Stravinsky, Liszt and Debussy.
10.30am
Sarah is joined by John Humphrys, who shares a selection of his favourite classical music. Currently presenter of BBC Two's Mastermind and BBC Radio 4's flagship news and current affairs programme Today, John is known as a tenacious and forthright interviewer. He talks to Sarah about his award-winning career as a journalist and broadcaster as well as the role classical music has played in his life.
11am
Sarah's Essential Choice
Elgar
Pomp and Circumstance Marches
New Philharmonia Orchestras
Sir John Barbirolli (conductor).
Musical Challenge - Find the Fourth
The music we heard:

Gershwin: Summertime
Beethoven: Violin Sonata in F Op.24 'Spring'
Vivaldi: Concerto ion F Op.8 No.3 RV293 'L'autunno'

The connection is the Seasons

So the missing fourth connection is winter

Time Travellers: the podcast