Main content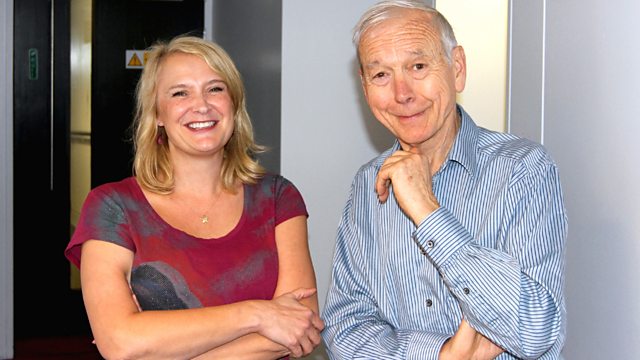 Wednesday - Sarah Walker with John Humphrys
With Sarah Walker. CD of the Week: Beethoven's Bagatelles, featuring Steven Osborne; Artist of the Week: Pierre Boulez; Sarah's Essential Choice: Dvorak: New World Symphony.
Sarah Walker with her guest, journalist and broadcaster John Humphrys.
9am
A selection of music including Sarah's Essential CD of the Week: Beethoven's Bagatelles performed by Scottish pianist Steven Osborne.
9.30am
Relative Values
Take part in today's music-related challenge and identify the personal relationship which connects two pieces of music.
Artist of the Week: Pierre Boulez
Throughout the week we explore recordings of the influential French composer and conductor. Sarah showcases his interpretations of 20th-century masters Ravel, Stravinsky, Liszt and Debussy.
10.30am
Sarah is joined by John Humphrys, who shares a selection of his favourite classical music. Currently presenter of BBC Two's Mastermind and BBC Radio 4's flagship news and current affairs programme Today, John is known as a tenacious and forthright interviewer. He talks to Sarah about his award-winning career as a journalist and broadcaster as well as the role classical music has played in his life.
11am
Sarah's Essential Choice
Dvorak
Symphony No.9 in E minor, Op.95 'From the New World'
Baltimore Symphony Orchestra
Marin Alsop (conductor).
Musical Challenge - Relative Values
Answer:

The relationship was father and son.

J.S. Bach, father to Carl Philipp Emanuel