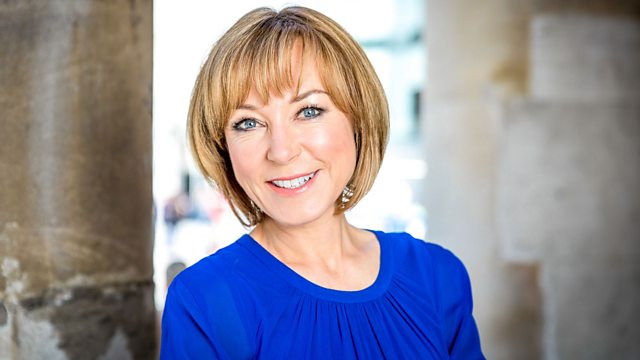 Sian Williams is joined by an opinionated panel of guests who debate the big ethical, moral and religious stories of the week.
Last on
Is multiculturalism working?
This week the report into 1400 children being sexually exploited in Rotherham over 16 years, predominately by men from Pakistani heritage included the suggestion that some council officials thought highlighting the racial aspect of the crimes might "threaten community cohesion". The case has led to some questioning of multiculturalism, blaming segregation of some cultures within Britain. So is multiculturalism part of the problem?
That's the question for our vote this week - Is multiculturalism working? You can vote online now or via SMS during the live show.
This week's panel
Joining Sian Williams on this week's panel are: 
Vivienne Westwood - Fashion designer and activist
Owen Jones - Guardian columnist
Yasmin Alibhai-Brown - Journalist and broadcaster
James Dellingpole -  Executive Editor of Breitbart London
Jagraj Singh -  Basics of Sikhi video blog
Nick Grealy - Director of No Hot Air Energy Consultancy
Abhijit Pandya -  Free speech campaigner 
Also on the programme...
Do religions inspire war or peace?
The Archbishop of York has been fasting and praying for peace all week. John Sentamu is particularly concerned about the conflicts in the Middle East. He clearly has no doubt about the power of prayer and the good that can bring. But Islamic State extremists are preaching intolerance and hatred, a doctrine rejected by mainstream Muslim opinion as not representing their faith.   
So, does religion inspire war or peace? 
Levi Roots
Life centred around drugs and prison for Keith Graham, before he rediscovered his religion whilst in jail.
As a born again Rastafarian he changed his name to Levi Roots and years later entered the Dragons Den and became one of the most successful entrepreneurs in the show's history. Levi shares his story with Sian.
Is fracking the energy the future?
Anti-fracking campaigners have been staging protests around the UK against proposals to extract shale gas. British fashion icon Vivienne Westwood has been a long-time supporter of their cause. But UK Onshore Oil and Gas (UKOOG) found 57% were in favour of fracking. 
Is energy more important than concerns about the environment?
Special Report
Bobby Friction will join the show live from London Mela, one of the biggest multicultural events in Britain.  He will get the views of some of the performers and locals on this week's topics.
Credits
| Role | Contributor |
| --- | --- |
| Presenter | Sian Williams |