Main content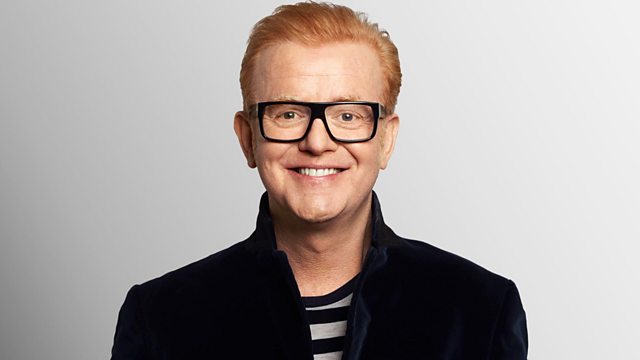 Roger Daltrey
Chris Evans presents a fully interactive show for all the family, featuring music, special guests and listeners on the phone.
Last on

Music Played
Aloe Blacc

I Need A Dollar

Good Things.
Stones Throw Records.
1.

Andy Burrows

As Good As Gone

Fall Together Again.
Play It Again Sam UK.
001.

Ali Campbell

I Want You

(CD Single).
Cooking Vinyl.
001.

The Clash

I Fought The Law

The Coasters

Charlie Brown

Atlantic Soul (Various Artists).
Warner E.S.P..

The Coasters

Yakety Yak

Atlantic Soul (Various Artists).
Warner E.S.P..

Culture Club

Karma Chameleon

Fantastic 80's Disc 1 (Various Artis.
Columbia.

Billy Idol

White Wedding

Rip It Up (Various Artists).
EMI.

Michael Jackson

Come Together

Led Zeppelin

Rock And Roll

Led Zeppelin - Early Days.
Atlantic.

Kylie Minogue

Better The Devil You Know

Kylie Minogue - Rhythm Of Love.
Pwl Records.

Joni Mitchell

Big Yellow Taxi

Mott the Hoople

All The Young Dudes

Oasis

Champagne Supernova

Live Forever (Various Artists).
Virgin.

Robert Palmer

Some Guys Have All The Luck

The Very Best Of Robert Palmer.
EMI.

Gregory Porter

The In Crowd

Queen

Crazy Little Thing Called Love

Slade

Cum On Feel The Noize

Spandau Ballet

This Is The Love

The Very Best Of Spandau Ballet - The Story.
Rhino.

Starship

Nothing's Gonna Stop Us Now

Fantastic 80's - 3 (Various Artists).
Sony Tv/Columbia.
1.

Supergrass

Alright

The Best Pub Jukebox In The World (V).
Virgin.

Meghan Trainor

All About That Bass

U2

The Miracle (Of Joey Ramone)

Songs Of Innocence.
Island.

Wah!

The Story Of The Blues (Part 1)

Once In A Lifetime (Various Artists).
Telstar.

The Who

Won't Get Fooled Again

The Who Hits 50! (Deluxe Edition).
Polydor.
021.

The Who

Be Lucky!

Who Hits 50.
Polydor.
001.

The Who

Be Lucky!

Who Hits 50.
Polydor.
001.
Pause for Thought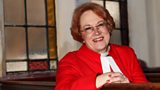 From Canon Ann Easter, Chief Executive of a Charity and Chaplain to the Queen:
(Today's Rosh Hashanah, Jewish New Year and our Jewish Pausers are all very busy so here I am!)
We've often said how there's a sort of new start feel to this time of the year and, for Jews, it is, because the Jewish New Year is very much about reflecting prayerfully on last year and then letting it go while, at the same time, looking ahead with hope to a new year of growing as a person and developing relationships with God and with each other.
But the bit I particularly like is the casting or Tashlikh, when the people go to pray near flowing water – a stream or river – and throw pieces of bread into it to represent throwing away their sins. Wouldn't it be great to think that all those bits of me that I'm ashamed of – the nasty retort or the jealous put-down or the sneaky lie to name but a few –could be swallowed up by the sea and gone forever?
One of the hardest things I have to do, as a priest, is to convince people that they're loved by God just the way they are. Some people won't have it; they tell me about things that have been weighing on their consciences, sometimes for years and years, and it's so sad to hear. But I'm glad they do talk about it because I can give them an opportunity to unburden themselves and be forgiven; it might be an amnesty day so they can take back all those hymn books they walked out with or it might be a more formal confession.  But, having got it off their chests, I suggest they go home and have a nice cuppa and a biscuit to celebrate a new start. Another new start.
Because every time we try again, God and the whole company of Heaven are thrilled and cheering; they know what we're like but they're hoping we'll fail better this time!
Broadcast