Main content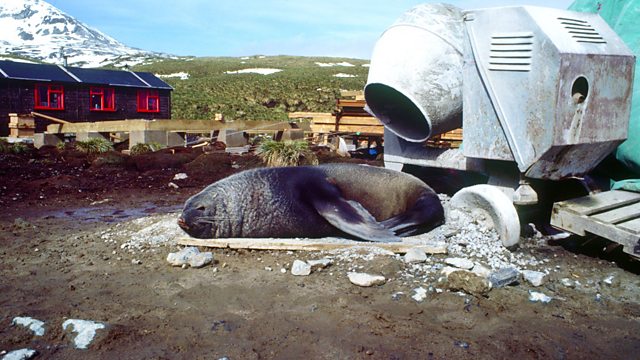 Ground-Nesting Birds
Monty Don asks if dog-walkers and ground-nesting seabirds can share the same space. It seems the answer is yes, if the birds can make a choice.
Ground nesting birds such as terns are particularly vulnerable to being disturbed. People are increasingly accessing the countryside for all sorts of recreation from walking and mountain biking to bird watching and photography. Is disturbance really a problem for wildlife? And how can we limit the effect while still encouraging fun and healthy ways to spend our time.
Last on
Discover birds through their songs and calls. 265 programmes of 90 seconds, over a year
Bob Swann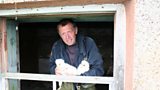 Bob Swann is a keen birdwatcher and lives in the north of Scotland. After working for 30 years as a geography teacher, Bob is now a self-employed ornithologist. His recent work includes being project administrator for the EU Life-funded rat eradication project on the Isle of Canna and Scottish organiser for
British Trust for Ornithology
(BTO) Bird Atlas 2007-2011.
Bob has participated in a wide range of BTO surveys, plus some long term monitoring of raptor, wader and wildfowl populations on and around the Moray Firth with the Highland Ringing Group.
He has also studied seabirds at the Isle of Canna on the west coast of Scotland and the North Sutor near his home in Tain. For the last two winters he has also been involved with an EU Life funded project on Red-breasted Geese in Bulgaria.
Thanks to visiting a large number of countries from Iceland to Georgia and Finland to Cape Verde over the last 20 years he has also built up quite an impressive Western Palearctic bird list.
Dr Julie Heath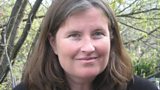 Julie Heath is an Associate Professor and Director of Graduate Studies in the Department of Biological Sciences at Boise State University.
Dr Heath received her Ph.D. in Wildlife Ecology and Conservation from the University of Florida, a Master's degree in Raptor Biology from Boise State University, and a bachelor's degree in Zoology from the University of California at Davis.
Her research spans a broad interdisciplinary framework in life sciences with a focus on avian behavior, stress physiology, ecology, and conservation. Over the past 10 years, Dr Heath and her students have studied the effects of habitat and human activities on bird distribution, behavior, and reproductive success.  Specifically, they have worked on the issue of human disturbance in a variety of settings from beach goers and plovers on the coast to recreationists and eagles in the mountains of Idaho.
Dr Rob Lambert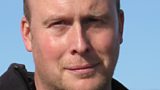 Dr Rob Lambert is a multi-disciplinary academic at the University of Nottingham, working in environmental history and tourism & the environment. He holds a MA (Hons) in Modern History and a PhD in Environmental History from the University of St. Andrews in Scotland.
Lambert is also Senior Honorary Research Fellow at the University of Western Australia where he delivered the prestigious Alexander Lecture in 2006, taking as his theme 'Contested Nature in the modern British countryside'.
He has worked with the BBC Natural History Unit and independent production companies on a number of major TV and radio wildlife documentaries. These include 
Birds Britannia
; 
Making Scotland's Landscape
; 
When Britain Went Wild
;
Springwatch Extra
 and many more.
On three occasions Lambert has voyaged south to the ice on expedition ships to serve as an
IAATO
International 'Observer' of sustainable tourism in Antarctica, and was part of the expedition staff on round-Britain cruises in 2009, 2012 and 2014 with Silversea, Noble Caledonia and GA Expeditions. He is a past President of the
European Society for Environmental History
, and has co-edited the international academic journal
Environment and History
since 2000. 
Rob is a very keen British and global birder and cetacean-watcher, with around 30 years of field experience, and is passionate about showing people wildlife.
Broadcasts

Learn about habitats with The Open University