Main content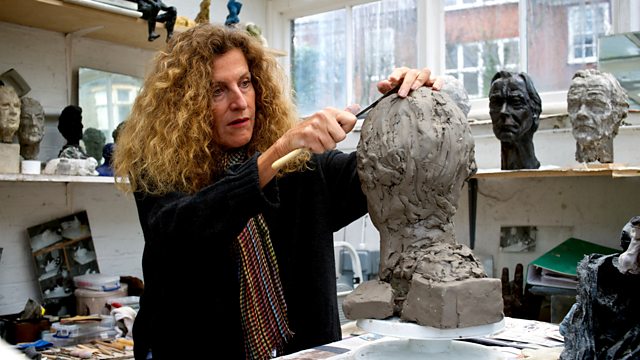 Nicole Farhi, Fashion Police, Madame Bovary, Abortion in films
Nicole Farhi turns from fashion to sculpture; Madame Bovary revisited; Portrayal of abortion in films; 16th-century fashion police; talking about sex acts. Jane Garvey presents.
Nicole Farhi on why she's moved from fashion to sculpture; the new film 'Obvious Child' has been described as an 'abortion rom com' -how has the portrayal of unwanted pregnancies on the big screen changed over the decades? We discuss how and why the 16th century fashion police crusaded against flamboyance and consider who has taken over the style patrol today. Why Flaubert's classic Madame Bovary still resonates today. And we look at whether young people need to talk more openly about pleasure and consent when it comes to sex acts.
Presented by Jane Garvey
Produced by Shoku Amirani.
Last on
Chapters
Nicole Farhi

Nicole Farhi on why she's moved on from fashion to sculpting.

Duration: 05:34

Fashion Police

The 16th Century had 'fashion police', but who has taken over the style patrol today?

Duration: 05:09

Abortion In Films

A new genre of film is here: the "abortion rom com."

Duration: 11:15

Madame Bovary

The story of a young wife in 1857 trapped by the conventions of French bourgeois society.

Duration: 06:33

Talking About & Consenting To Sex Acts

A new study claims there is a "climate of coercion" when it comes to 'sex acts'.

Duration: 11:29

Nicole Farhi

Nicole Farhi - best known for her eponymous fashion line - has left all that behind and turned to sculpture. Her first exhibition, showing 12 busts of famous people, opens this week.  She joins Jane to explain why she's moved on from fashion to art, how the two compare, and if she misses London Fashion Week.

 

Nicole Farhi's exhibition is at London's Bowman Sculpture from 17 September to 3 October 2014

Fashion Police

Fashion can sometimes cause outrage. Remember Lady Gaga's meat dress? Or Bjork's swan costume? They caused quite a stir, but had the stars worn these outfits in the 16th Century they could have been fined for 'immoral' behaviour by the 'fashion police.' Academic Giulia Galastro tells Jane about the historic Sumptuary Law Lords crusading against flamboyance, and fashion historian Amber Jane Butchart looks at who has taken over the style patrol today.

Abortion In Films

A new genre of film is here: the "abortion rom com." While Hollywood has often been criticised for skirting round the idea of abortion, the new film Obvious Child has been praised for treating it as something 'ordinary'. Can you really have a comedy about abortion? How much has the portrayal of unwanted pregnancies on the big screen changed over the decades?  Fran Bigman, who recently finished a PhD on the portrayal of abortion in film and literature, talks Jane through the history of abortion in movies.

Madame Bovary

Madame Bovary, published in 1857, tells the story of Emma - a silly, greedy, and unsatisfied young wife trapped by the conventions of French bourgeois society. She longs for self-assertion and escape, but is eventually destroyed by her daydreams. It's not a nice story, but is one of the greatest novels of all time. Dr Stephen Goddard is a lecturer in French at Oxford University and he joins Jane to discuss why Flaubert's brilliantly observed tragedy still resonates today.

Talking About & Consenting To Sex Acts

A new study on teenage heterosexual couples and sex has revealed there can be a "climate of coercion" when it comes to 'sex acts' like anal sex, and that consent and mutual pleasure isn't always a priority. The study of 16-18 year olds was carried out by the London School of Hygiene, who say that some young men and women have anal sex, and while it is commonly depicted in pornography, it's usually absent from sex education, and "seems unmentionable in many social contexts." So is there a need for young people to talk more openly about pleasure and consent when it comes to sex acts? And does this need to be directly addressed in sex education? To discuss, Jane is joined by one of the authors of the report, Dr Cicely Marston of the London School of Hygiene & Tropical Medicine, and by sex educator Justin Hancock of BISH Training.

Credits

| Role | Contributor |
| --- | --- |
| Presenter | Jane Garvey |
| Interviewed Guest | Nicole Farhi |
| Interviewed Guest | Giulia Galastro |
| Interviewed Guest | Amber Butchart |
| Interviewed Guest | Cicely Marston |
| Interviewed Guest | Justin Hancock |
| Interviewed Guest | Stephen Goddard |
| Interviewed Guest | Fran Bigman |
| Producer | Shoku Amirani |

Broadcast