Main content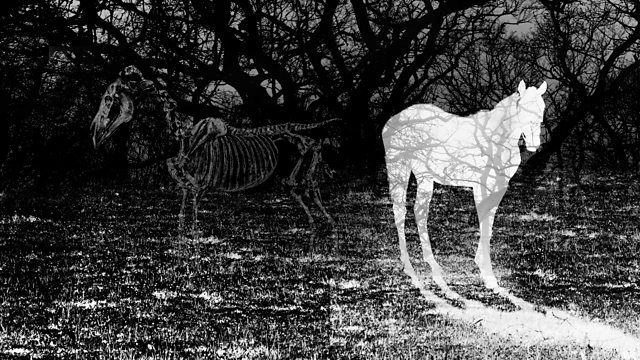 by Agatha Christie
dramatised by Joy Wikinson
New adaptation of this atmospheric murder mystery with an ingenious scam at its heart.
Part Two. Despite his girlfriend's irritation, young - fogey Mark Easterbrook can't resist looking into a series of recent deaths.
Directed by Mary Peate.
LEJEUNE: Watch out, the ladder!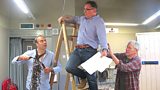 OSBORNE:   Inspector Lejeune! I take this as an honour, I do indeed, sir.
LEJEUNE:   It's really not, Mr Osborne. Please, finish trimming your hedge.
OSBORNE:   I received your acknowledgement of my letter, but I never imagined that I'd see you in person again.
LEJEUNE:   Watch out, the ladder!
HE STEADIES IT. OSBORNE CLIMBS DOWN.
Ron Cook and Michael Bertenshaw in studio with spot studio manager Pete Ringrose
Credits
| Role | Contributor |
| --- | --- |
| Mark Easterbrook | Jason Hughes |
| Ginger | Georgia Groome |
| Thyrza | Eleanor Bron |
| Inspector Lejeune | Michael Bertenshaw |
| Hermia | Phoebe Pryce |
| Osborne | Ron Cook |
| Venables | Nicholas Jones |
| Mrs Davis | Jane Slavin |
| Gorman | Clive Hayward |
| Rhoda | Elaine Claxton |
| Thomasina | Georgie Fuller |
| Director | Mary Peate |
| Adaptor | Joy Wilkinson |
| Author | Agatha Christie |